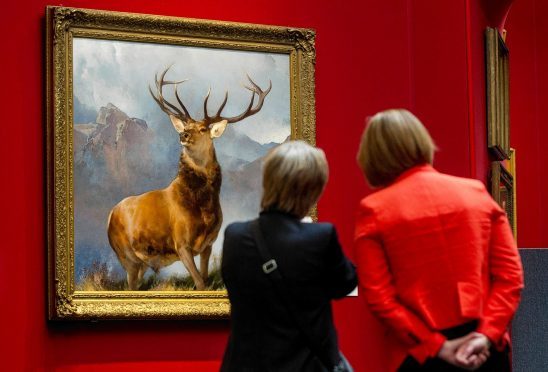 A world-famous painting depicting the Highlands is go on show in Inverness later this year.
The Monarch of the Glen will be displayed for seven weeks in Inverness Museum and Art Gallery as the first leg of a national tour.
The iconic painting by Sir Edwin Landseer was bought for the nation earlier this year after a £4million fundraising campaign led by the National Galleries of Scotland.
The Monarch of the Glen, painted in 1851, depicts an image of a stag against a misty Highland landscape, long believed to be based on Glen Affric.
The image has become one of the most widely reproduced and recognisable paintings of Scotland.
It was put up for auction earlier this year by its previous owner Diageo, raising fears it could be sold overseas.
The drinks company accepted a deal for the painting worth roughly half its estimated £8million market value to move the artwork into public ownership.
The deal was backed by public donations, the National Lottery, Art Fund, private trusts and the Scottish Government.
The government and lottery have also given additional funds to enable the tour, which also takes in Perth, Paisley and Kirkcudbright.
The painting will be on show in Inverness between October 6 – November 19.
Ian Murray, chief executive of High Life Highland, said: "We are very pleased to be working in partnership with the National Galleries of Scotland to support bringing this iconic painting to Inverness.
"The Monarch of the Glen is an immediately recognisable image to people in Scotland and across the world and we are delighted that residents and visitors to the Highlands have a chance to see the painting when it comes to Inverness in October."
Sir John Leighton, director-general of the National Galleries of Scotland, added: "Thanks to the generosity of The National Lottery and the Scottish Government we are able to take this fantastic picture across the country to be enjoyed by as many people as possible.
"We want this tour of The Monarch of the Glen to be seen as a huge thank you for the overwhelming support that we received during the fundraising campaign and as a celebration that this amazing work of art now belongs to all the people of Scotland.
"We hope that it will be admired and debated by wide audiences across the country."