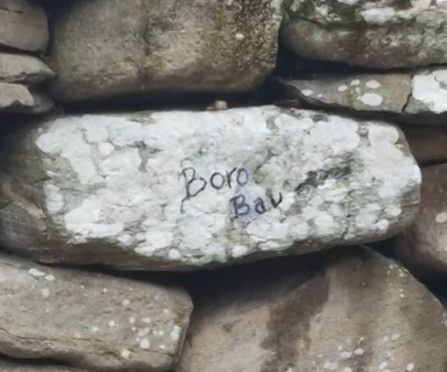 A 4,000-year-old burial site on the outskirts of Inverness has been vandalised.
Stones have been dislodged and graffiti has been written on a rock at Clava Cairns near Culloden.
The cairns were built to house the dead and the cemetery was used as a sacred place for 1,000 years.
The damage to the cairns, which have been an inspiration for Diana Gabaldon's Outlander stories, was highlighted by local group Inverness Outlanders.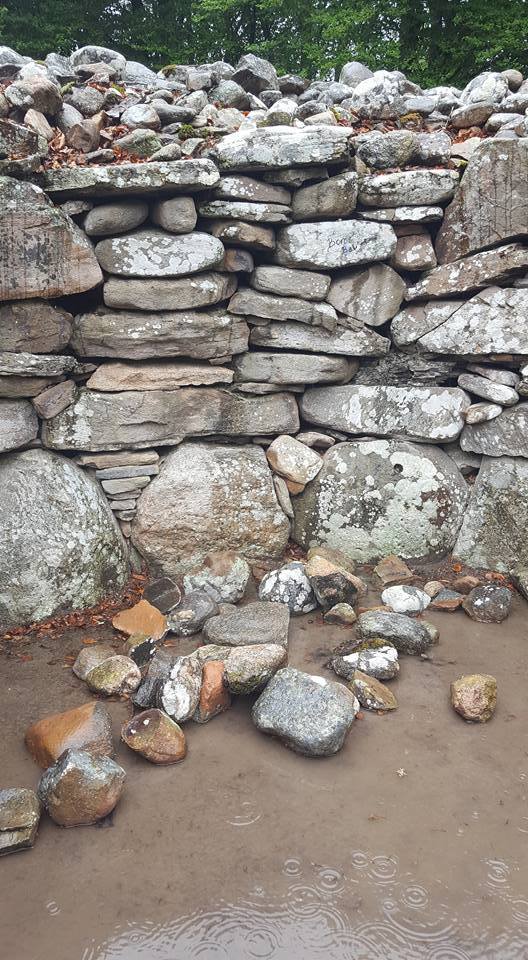 A spokesman for Historic Environment Scotland, which manages the site, said: "We are aware of the recent vandalism to Clava Cairns and remedial work is scheduled to remove it.
"Thankfully incidents such as this are rare, however we'd ask that members of the public refrain from grafittiing at our sites and remind them that it is a criminal offence to cause reckless or deliberate damage to a scheduled monument."
Inverness Outlanders posted a number of photographs on its Facebook page on Tuesday to illustrate the act of vandalism.
A number of people vented their anger and disdain in response, with one reader posting a photograph of the untouched cairns taken when they visited on Sunday to suggest it had taken place since.
One man, Donald MacAskill, wrote: "May the most desperate misfortune follow the vandals of Clava."
There was another unusual case of interference with the site about 17 years ago when a Belgian tourist took a stone home from one of the cairns as a souvenir.
But he returned it by post in a parcel to the Inverness Tourist Centre and complained in an anonymous letter that it had cursed his family, and urged them to return it to its rightful place.
The man said that since taking the stone his daughter had broken her leg, his wife had become very ill, and he had lost his job and broken his arm.
A tourist official returned the "cursed stone" to Clava Cairns.