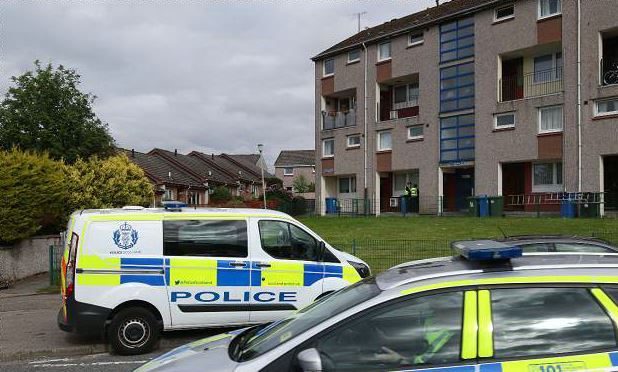 The unexplained death of a three-week-old baby in Inverness is being investigated by police.
The baby girl died after being rushed to the city's Raigmore Hospital.
Police maintained a presence outside a property in Mackay Road in the Hilton area of Inverness last night, where the baby was from.
The detective in charge of the investigation last night described the death as "tragic".
Officers are currently treating the baby's death as "unexplained" and an investigation is now ongoing to establish the full circumstances.
Angus Dick, Hilton, Milton and Castle Heather Community Council chairman, was shocked to hear of the baby's death.
He said: "It's an awful thing to hear about. It's a real tragedy.
"The death of any child is a tragedy but one that young is just awful.
"It's not something you would ever want to hear about."
Councillor Alasdair Christie, Inverness Ness-side, said: "Obviously the death of a child is a tragedy."
Police confirmed that the baby had died after being taken to Raigmore on Thursday afternoon.
Two police officers stood guard at the entrance to a ground floor flat in Mackay road last night, while another four officers carried out door-to-door inquiries.
Neighbours said that a young couple, thought to be in their 20s, lived at the flat and had only moved there in recent months.
One neighbour, who did not want to be named, said they understood an ambulance was outside the property early on Thursday morning.
Another neighbour had just returned from being away in Aberdeen and said the "place felt different."
Detective Inspector Brian Geddes said: "This is a tragic incident and we are carrying out a full investigation in order to establish the full circumstances.
"There will be a police presence in the area as officers carry out their inquiries.
"Anyone who has information that could assist us with the investigation is asked to contact us on 101, quoting reference number NN/14025/17 or Crimestoppers on 0800 555 111 if you wish to remain anonymous."