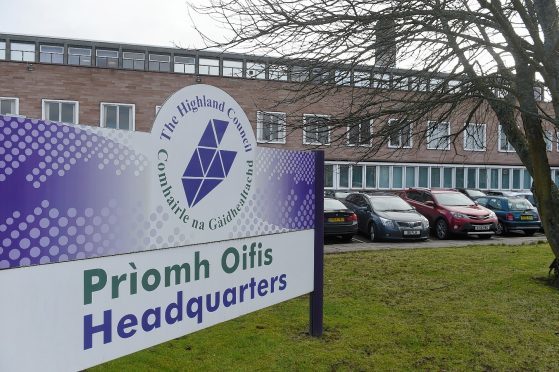 Plans have been approved for new seating outside an Italian eatery which will replace two controversial public benches in Inverness city centre.
The benches, which have been branded a magnet for antisocial behaviour, were removed for a two-month trial last year before being reintroduced in October.
But now they will now be moved to another part of the High Street after council planners granted consent for Buonissimo Italian Street Food to erect three or four of their own outdoor tables and seats.
Andrea Miola, who owns and runs the eatery with his wife, Federica, said they hope to make the change early next week.
He added: "It's a good thing not only for us but for the city and the families who, every day, come here to the high street.
"And Inverness gets thousands of tourists every year and we have to think about Inverness as a tourist city – and a tourist city has to give other, new services to people. A good-looking high street is part of the business card of the city.
"It was also a problem with drunk people who use the benches and used to sit here every day complaining and shouting."
The public reaction to last year's trial was largely in favour of the benches returning, with some local people venting their anger about the decision to take them away.
And there were two objections against the plans, one of which highlighted concerns over the reduction in public space and the potential of more clutter in the High Street.
Highland Visually Impaired Working Age group also objected on the grounds it would create a potential conflict of movement between pedestrians and users of the takeaway.
But a condition of the seating area plans is that there will be a low level kick board surrounding it which can be detected by the visually impaired using a stick.
The new tables and chairs will be removed from the public area between 11pm and 9am each day.
A decision to grant planning permission for the new seating was given on June 5.