Work will start within weeks to create a new suburb of Inverness in a development that will create thousands of jobs.
The £500million Stratton project, to the east of the city, will have its own "town centre" with shops, a hotel, a park, a primary school and community and leisure services.
Construction will begin by the end of August and the first residents are expected to be able to move into their property within 14 months.
The Stratton site, between Inverness Retail park and the neighbourhoods of Smithton and Culloden, will create or attract over 2,000 jobs – to 1,000 permanent posts through office and retail work, in addition to 1,200 temporary construction jobs for the durationof the project.
Inverness Chamber of Commerce chief executive, Stewart Nicol, said it was a "significant development" for the city and will bring benefits to the whole of the Highlands.
And Inverness Provost Helen Carmichael also said the surge of housing at Stratton and nearby Tornagrain – and their emerging economies along with a planned upgrade of the A96 dual carriageway – will help prompt the future expansion of Inverness Airport.
A Scottish Government loan of more than £5million has been provided to open up land for the Stratton development, from a £10million Highland Infrastructure Fund which is aligned to the Inverness City Region deal.
Yesterday Brian Clarke, representing developers Hazledene, outlined his vision for the 10-year Stratton project. He said: "There will obviously be a significant amount of jobs created in the construction phase, and there will be a supply of retail and business space, as well as a hotel premises and a school.
"There is a lot of emphasis on community through a central new park and there will be a feeling of space around the new homes. The intention is to have town centre uses such as the feeling of people walking to the shops and key facilities.
"The first occupants will probably be here about 14 months from now."
Minister for local government and housing, Kevin Stewart MSP, also visited the Stratton site yesterday.
He said that once the Stratton loan is repaid, the same money can be used elsewhere in the region to open up land more housing, adding: "Increasing the supply of affordable homes across Scotland is our key aim and today we have made a significant commitment to supporting the delivery of new housing in the Highland Council area."
Hazledene will build 550 homes in the first phase, which will taken a minimum of two to three years, and another 400 homes will be delivered by Barratt Homes.
Phase two will begin by 2020 with the building of a further 950 homes.
Land on the site with enough space for another 150 homes has also been sold by Hazledene to Highland Council.
The housing type will be varied and a quarter of all homes on site will be classed as affordable.
Mr Nicol added: "I think it's a very significant development for the city and that's recognised with the investment going into the development.
"The construction jobs and longer term jobs will be significant, and there will be additional jobs in commercial business activities that will come out of the development which is all positive.
"The need for housing across Inverness and the Highlands is very important and this significant development ties into changes in the road infrastructure around the A96 and A9, and it's adjacent to Inverness Retail Park and Inverness Campus.
"I think it's one of a number of major developments in the city that will bring benefits to not just Inverness, but the whole of the Highland economy."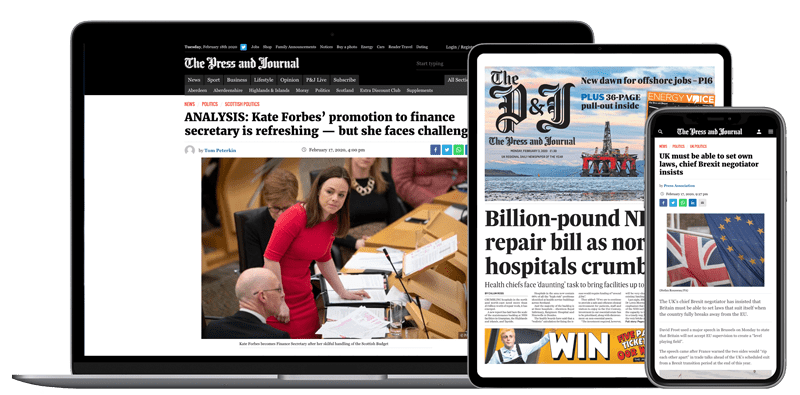 Help support quality local journalism … become a digital subscriber to The Press and Journal
For as little as £5.99 a month you can access all of our content, including Premium articles.
Subscribe