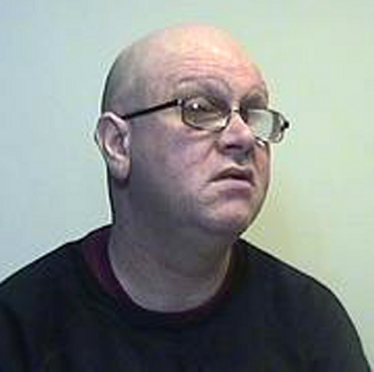 A 'very evil' rapist who sexually assaulted eight of his fellow pupils at a school for the blind faces a possible life sentence.
David Penman, now 42, was convicted yesterday of preying on his victims whilst attending the Royal Blind School in Edinburgh during the 1980s.
The city's High Court heard how Penman, from Inverness, committed rape and sexual abuse on girls and boys during his time at the establishment.
One of his victims, who cannot be named for legal reasons, told shocked jurors how Penman targeted her in December 1986.
The female, who is now 42, told the court that he repeatedly attacked her during her time there.
The court heard how one day she walked past Penman and heard him tell a friend how she was an "easy target" for rape.
It took jurors one day of deliberations to return verdicts of guilt on 11 charges of rape, attempted rape and sexual assault.
Prosecution lawyer Ian Wallace then revealed that Penman, of Inverness, was jailed in February 2000 for 10 years on charges of rape and attempted rape and has several other previous convictions.
Yesterday, judge Lord Uist called for a report into whether the repeat sex offender meets the criteria for the imposition of an Order for Lifelong Restriction. Such an order would mean Penman would only be released back into the community once the parole board were satisfied he no longer posed a threat to the public.
Lord Uist told Penman that it was clear that Penman had a "propensity for sexual violence". He added: "This causes me great concern. It is clear to me from the arrogant and dishonest way in which you gave evidence that you are a very evil man."
Penman, who is registered blind, pleaded not guilty at the start of proceedings earlier this month.
He was snared after his first victim plucked up enough courage to contact the police in 2013.
He was convicted of sexual offences committed in the 1980s and early 1990s on pupils aged between 12 and 15.
A charge which alleged Penman indecently assaulted a 15-year-old girl at the school between November 1990 and September 1991 was found not proven.
Detective Inspector Kevin Harkins of Edinburgh's Divisional Rape Investigation Unit said: "This is an extremely unusual and disturbing case where a boy began committing the most serious sexual crimes against numerous classmates at the age of just 12. Penman's victims were amongst the most vulnerable young people and he left them too scared to speak up about what he was subjecting them to.
"I commend the bravery of all of his victims who not only came forward and made the difficult disclosure of what they had suffered, but had to then relive these awful experiences in court when Penman failed to take responsibility for his actions and denied all the charges. I hope that his conviction brings them some comfort."
Penman will next appear at the High Court in Edinburgh on August 30.