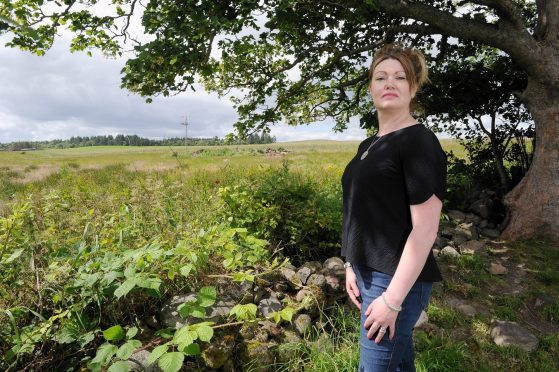 Community leaders have urged residents to attend a public meeting tonight to discuss a controversial 100-home proposal for a Highland village amid concerns of over-development, flood risk and habitat loss.
Scotia Homes, which has been planning the venture for some years, will have a representative at the 7.30pm meeting at Croy Public Hall.
A shop and a cafe also feature in the company's plans for a development first mooted in 2010.
The latest proposal, just lodged with Highland Council, has been revised following a previous consultation.
The site is to the west of the village's primary school.
Scotia intends to carry out a tree-planting programme to create a "parkland" environment and alter the Croy Burn which passes through the site.
Suzanne McDougall, a mental health nurse who has lived in Croy for five years, is among a number of residents who remain to be convinced.
She said: "We have many concerns. It's a very boggy area and they're proposing to knock down the wood beside me, which is home to bats, badgers and other wildlife.
"I have privacy issues and I'm not happy about the scale of development. It's 100 houses in a small community where the school is already at capacity."
Local independent councillor Roddy Balfour echoed these views.
He added: "We were lucky with Scotia's 40-home Ardgowan development in Croy, which only meant two more pupils, initially.
"But, here, we've 100 houses and no guarantee there will be such a low number of youngsters from these homes. It could absorb all the spare school capacity in Croy."
Croy and Culloden Moor Community Council leader Bruce Strachan confirmed the organisation would submit a detailed response after the meeting.
Nobody from Scotia was available for comment, but it had previously stressed its "primary aim" is to ensure "a coherent and sensitively designed development."