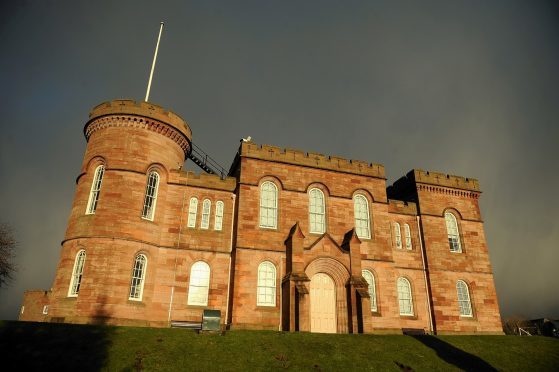 Two teenagers who heard a man talk about having a "taser" and three knuckledusters immediately reported the conversation to a nearby police station.
Their action led to the arrest of 25-year-old Luke Maclean of Kirklandneuk Road, Renfrew after officers found a 5,000 volt stun gun and the other illegal weapons in his holdall.
The incident happened at a bus stop in Nairn on September 25, 2016.
Defence solicitor advocate Shahid Latif said: "He only became aware of the items shortly before the police became involved.
"He was on holiday with family members and the bag had been packed by another family member."
Mr Latif said he would say more after a background report had been prepared.
Maclean will re-appear for sentence on August 10.