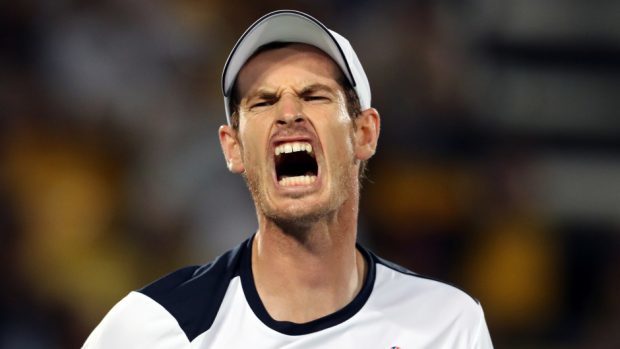 World number one tennis star Andy Murray was at the centre of a family row which ended with a stepfather's ear being almost bitten off.
Lee Clarke yesterday confirmed that the nationality of the Dunblane ace, who is struggling to be ready for his Wimbledon defence next week, was the cause of a violent argument.
The "British or Scottish" dispute led to 34-year-old Clarke's stepfather Alistair Wilson being hospitalised to have a chunk of his right ear sewn back on by surgeons.
Clarke appeared for sentence at Inverness Sheriff Court yesterday, after previously admitting assaulting Mr Wilson to his severe injury and permanent disfigurement.
He had sentence deferred until July 28 for a restriction of liberty order assessment by Sheriff Chris Dickson.
Afterwards, Clarke said: "It was a silly argument over whether Andy Murray was British or Scottish.
"I have nothing against the Scots, most of my family are Scottish. But I regard myself as British. Andy is British, but he is also Scottish."
The court heard earlier that Clarke, of Evan Barron Road, was at his mother Mandy Wilson's home in the city's Esk Road last August. His stepfather was also there and the argument broke out.
His defence solicitor, Clare Russell, said: "Alcohol and anger were factors. He has taken steps to address his anger issues.
"He was involved in a car accident and as a result suffers from epilepsy and cannot work. He received significant compensation and a trust fund was set up from which he derives an income.
"He is in a position to pay compensation to his stepfather. His guilty plea was tendered on the basis that there was provocation after an argument over the nationality of a sportsman."
It was the first conviction for the father of two and fiscal depute Michelle Molley told the court that it was not clear who had started the fight.
She added: "Whilst Lee Clarke and Mr Wilson were on the ground, Clarke bit his right ear, severing the outer ear."
The court heard that Mrs Wilson phoned the police who saw a large amount of blood smeared over the wooden living room floor and on a wall.
Ms Molley went on: "Part of his ear was recovered from the hallway floor and delivered to medical staff at the hospital."
After being arrested by police, Clarke said: "It was self defence but I regret what I did."