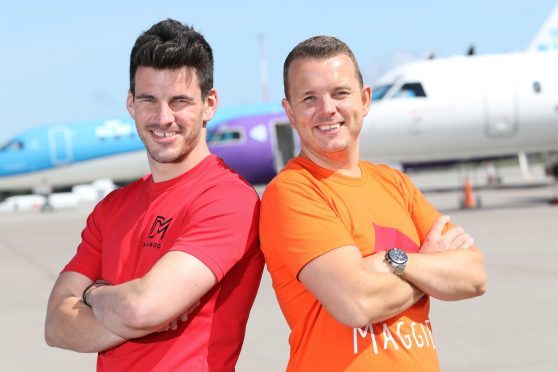 It is not every day you get a chance to jog down an airport runway in fancy dress and a glow-torch in your hand without the risk of being arrested.
The opportunity is now available – and will help boost funds for fighting cancer.
Inverness Airport will host a Maggie's Highlands charity "Run the Runway" on the tarmac at midnight on August 26.
The 5km event will cover most of the runway, which will be free of flights for the duration.
The wheelchair-accessible event will also offer prizes.
Dozens of entrants have already registered. The charity is hoping for 200.
Maggie's Highlands fundraising manager Andrew Benjamin said: "Every event we do, we try and push the boundaries a little bit, so what better than a midnight run on the tarmac?
"Fancy dress, three-legged, however you fancy running or walking it, come along and raise some much needed funds for Maggie's while having fun.
"The airport's playing a huge part in helping arrange this event."
Fitness instructor Daniel Moore, who owns an Inverness gym, has offered his expertise for warm-up and preparation for the event.
He said: "My job is basically to ensure everyone warms up safely, that nobody hurts themselves and that everyone has a bit of fun before the start – and get the buzz of excitement going."
The event is open to anyone over the age of 12.
A similar airport run for the Clic Sergent charity last year raised more than £20,000.
Maggie's Highlands hopes to match or top that to help with the organisation's annual running costs.
Airport spokesman Callum Smith said: "It's a great event to be involved with.
"Everybody's affected by cancer at some stage in their life and Maggie's Highlands provides a fantastic resource, so we're delighted to be able to support them."
There are entry details on the charity's website.