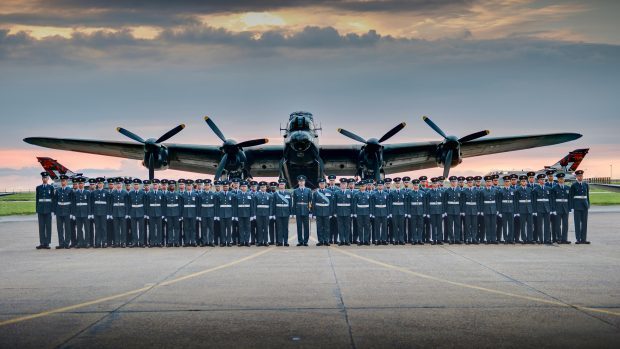 A specialist unit of the RAF will play a key role in this year's Highland Military Tattoo to mark the regiment's 75th birthday.
The Queen's Colour Squadron, known for their precise marching routines, will entertain the crowds during the event at Fort George from September 8-10.
Performing at ceremonial events throughout the UK, the squadron has formed guards of honour for visiting heads of state and mounted the guard at Buckingham Palace, Windsor Castle and The Tower of London.
It will be the fourth year of the Highland Military Tattoo which will also be celebrating Scotland's year of history, heritage and archaeology.
An aerial display from an SE5A World War 1 biplane will help set the scene, prior to the start of the event to mark the celebration of the Royal Flying Corps, RAF and RAF Regiment activities.
The authentic experience is set to amaze spectators with an opening flypast of typhoon jets and a packed programme of pipes and drums, historical re-enactments and musical performances.
The ever-popular fireworks display shall round off the show, followed by an emotional ending from a lone piper.
Tickets are already selling fast for this year's event, with visitors travelling from as far as the US and Australia.
And event organisers say they are "confident" will attract far more interest than in previous years due to better marketing.
Major General Seymour Monro, the Tattoo director, has been conducting radio interviews in North America and believes the profile of the event has grown.
Previously held at the Northern Meeting Park in Inverness, the event was scrapped after 60 years in 2011 due to cost-cutting, before being reborn in 2014 at Fort George.
But it emerged in October 2016 that a funding shortfall and poor ticket sales had left a question mark hanging over the future of Scotland's second biggest military tattoo.