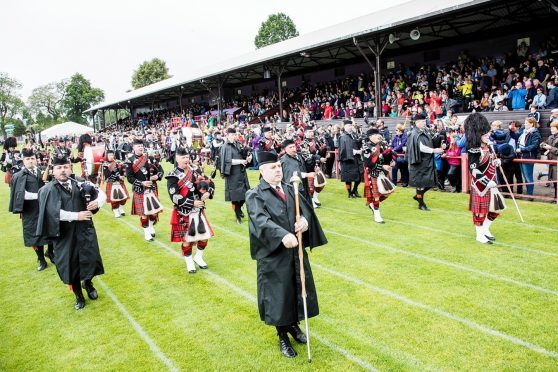 Heavy rain failed to dampen the spirits as more than 20,000 people enjoyed a trio of major summer events in Inverness at the weekend.
Organisers reported an "amazing" atmosphere at the annual Inverness Highland Games at the city's Bught Park on Saturday.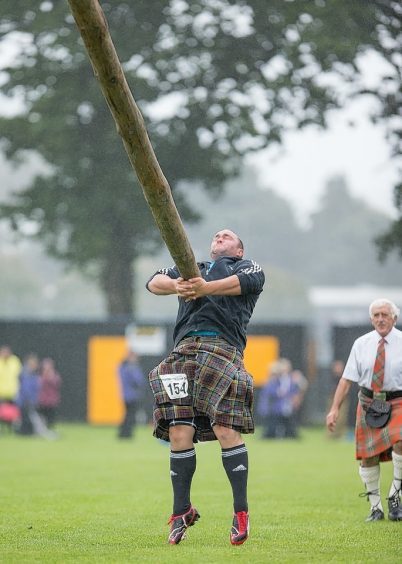 Close to 7,000 people attended the event, including sailors from HMS Queen Elizabeth, Britain's largest warship, which is currently docked at Invergordon as part of her maiden sea trials.
They joined more than 350 other participants in a mass Highland Fling, the largest ever staged at the games.
A wheelbarrow grand prix, a shinty exhibition and pipe band and Highland dancing competitions were among the other attractions, while daring charity fundraisers took part in a zipline challenge over the River Ness to raise money for the ARCHIE Foundation.
There were loud cheers at the end of a sponsored walk to raise funds for Mikeysline – a local text service set up to help young people dealing with depression and suicidal thoughts.
The games were followed up yesterday as thousands more people flocked to the Bught for the Inverness Gala, which featured a range of "have-a-go" events including Touch Rugby Sevens and shinty, as well as the the competitions for the Highlands' Strongest Man and Strongest Woman.
And the busy weekend concluded with a concert last night by Canadian rock legend Bryan Adams.
Inverness events manager, Gerry Reynolds, revealed there had been no incidents, and argued fears the events would cause parking chaos in the city had proved unfounded.
He added: "I think Inverness has had an amazing feel about it. It has been an absolutely tremendous weekend so far. We're delighted with the support for all the events.
"It was a really interesting day yesterday with the weather, but that didn't spiral the crowds.
"We're estimating around 6,500 to 7,000 were in overall yesterday. That was really healthy, one of the best wet weather days we've had.
"The traffic management plan worked like a dream. We're really grateful to the people of Inverness who walked down the riversides in their thousands.
"We had no arrests and no injuries, nothing whatsoever. The event passed completely without incident and the crowd was in fantastic humour."