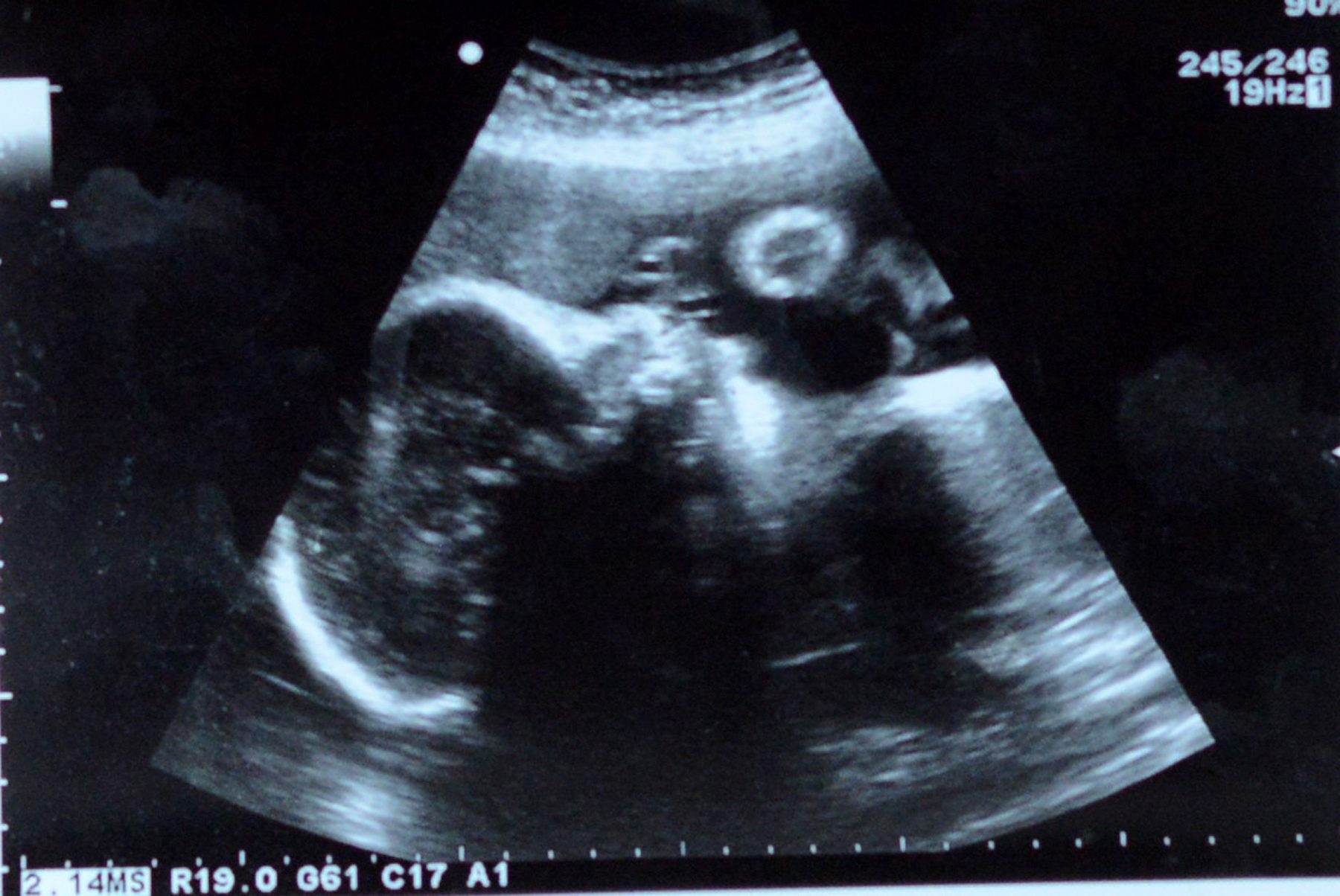 Health chiefs in the Highlands are facing calls to scrap "unfair" fees for baby scan photos after it emerged it was the only health board in Scotland to charge for them.
NHS Highland was accused of cashing-in on one of the most "exciting and happy" moments for families after an investigation found no other parents were forced to pay for copies of the photos.
Mums branded the postcode lottery system "shocking" last night as local politicians demanded a review of the levy.
Expectant parents have to fork out £5 for one photo or can get three for £10.
Of the 13 other health boards in Scotland, freedom of information requests have revealed that Orkney, Shetland and the Western Isles are among eight to provide at least one copy free of charge.
NHS Grampian is one of five which do not charge but say donations are welcome.
Skye, Lochaber and Badenoch MSP Kate Forbes said she was aware of under-privileged mums in her constituency spending more than £50 so they can have several of the "once in a lifetime" pictures to show to family and friends.
The SNP politician, who discovered the discrepancy, has now written to NHS Highland chairman David Alston to demand that the fee be scrapped.
She said: "Seeing your baby for the first time on a scan at the hospital is an exciting and happy moment for mums and dads-to-be, particularly when you can see their little hands and feet moving for the first time.
"But it is unfortunate that pregnant mums in the Highlands are the only women in Scotland having to pay £5 for a photo of their baby at their ante-natal scans.
"This is not about handing out freebies, but about recognising that there is nothing as important and precious as bringing a new life into the world and we should be supporting mums at every stage of the process."
Ms Forbes also highlighted mums who go on to have miscarriages, saying the scan photos can often be "the only meaningful record that the families have after their painful loss of a baby".
NHS Highland is facing a budget shortfall of £100million over the next three years has already provoked a backlash from parents in the far north over a shake-up of maternity services which has meant more and more pregnant mothers having to make a 200-mile round trip from Caithness to Inverness to give birth.
Last night, a spokesman for the health board said: "NHS Highland is in the process of formally responding to Kate Forbes MSP on this matter."
Amy Malcolm, a 22-year-old mother from Inverness, is pregnant and has already had to pay for her copies of the photos.
She said she did not mind paying the charge but was surprised it was only applied in the Highlands.
"I have had my first 12 week scan. It cost £10 for three photos and I expect to get more," she said.
"If we're the only ones that have to pay then that's not fair. I would understand if it was everywhere, but not just us."
She added: "You want photos. You need to show your friends and family. Of course you're going to want these photos to remember these moments.
"Even if they were to keep the charge but we had more information on why they charge, where does the money go to?"
Adele Duncan, from Dunbeg, near Oban, is a 34-year-old mum with a seven-month-old son, Correy.
She said: "When I went to the Vale of Leven Hospital in Alexandria it was a donation. Afterwards I was lucky enough to be trialled in Oban with the new scan machine, so I got lots of extra scans because they were training.
"I think it is unfair and pretty shocking if mothers in NHS Highland are the only ones having to pay."
Prices for ante-natal scan photos by health board
NHS Ayrshire and Arran – no charge
NHS Borders – no charge
NHS Dumfries and Galloway – no charge
NHS Fife – One free copy, and a donation is encouraged for extra scan images to cover costs.
NHS Forth Valley – One free copy, and a donation is encouraged for extra scan images to cover costs.
NHS Grampian – no charge, but donations welcomed.
NHS Greater Glasgow and Clyde – no charge
NHS Highland – £5 per photo, or £10 for three photos
NHS Lanarkshire – no charge
NHS Lothian – Each patient receives three scan images and a small voluntary donation is requested.
NHS Orkney – no charge
NHS Shetland – no charge
NHS Tayside – no charge, but donations welcomed.
NHS Western Isles – no charge