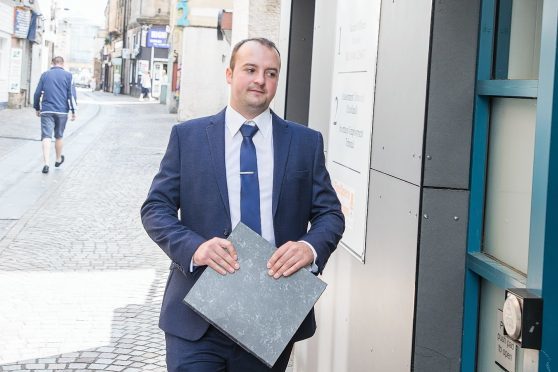 A company boss has denied claims he forced a Black Isle electrician out of his job after he was seriously assaulted in Shetland by his roommate and colleague.
Alex Barnie, managing director of G&A Barnie Group, told an employment tribunal in Inverness yesterday he did not consider the attack on Robert Taylor work-related.
Darren Pollock assaulted Mr Taylor on September 25 last year, leaving him missing two front teeth and needing five stitches to his head. Pollock pleaded guilty to the charge in court and is awaiting sentence.
But Mr Taylor told the tribunal earlier this week that he was unhappy there was no communication for five weeks from his employer, and that a letter sent to him from the firm on October 31 last year requesting a GP's letter was "impersonal," leading to his resignation.
However, Mr Barnie gave evidence yesterday that the "point of the letter" was to help facilitate an appropriate timeframe for his employee to come back to work.
He also stressed that he called Mr Taylor five days after the attack to ask "how he was doing" and if he was in "a fit condition to come back to work" as he was thinking longer term as an employer.
Mr Barnie said: "If this had been an incident that had happened during the course of working day, I would have involved health and safety on site and they would have taken statements and gone through the full process.
"But this was an incident that happened outwith working time, so I did not consider it to be work related."
During Mr Barnie's cross examination,  Mr Taylor suggested that there should have been an incident report into the attack as it affected other employees, but Mr Barnie replied: "If we were to take accident reports with all individuals outside of working hours, we would be responding to all manners of things."
Mr Barnie added that he had "no knowledge of" Pollock's behaviour being violent in the last eight to 10 years of knowing him.
Pollock was initially dismissed by the firm, but under cross examination Mr Barnie said that he was re-employed after Mr Taylor's resignation.
Mr Taylor told the tribunal previously that he had raised issues while working in Shetland over the treatment of apprentices, contractors smoking in work vehicles and taking days off after drinking, but claimed he was verbally abused and threatened by supervisors and warned his job could be at risk.
But during his evidence yesterday, Mr Barnie said he went up to Shetland in July last year to resolve issues concerning management being "undermined."
Employment judge Iain Atack will now deliberate on the evidence and said a decision should be reached within four weeks.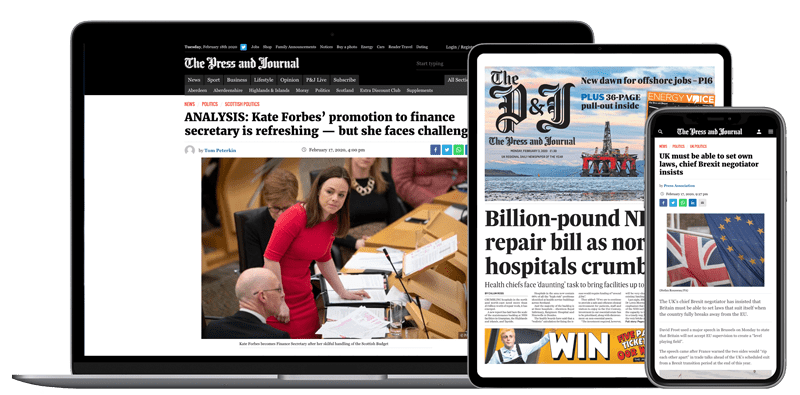 Help support quality local journalism … become a digital subscriber to The Press and Journal
For as little as £5.99 a month you can access all of our content, including Premium articles.
Subscribe