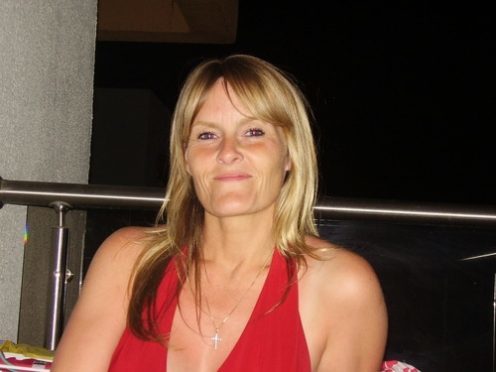 An Inverness motorsports fan has told a fatal accident inquiry how spectators tried to save the life of a Skye woman who was hit by a rally car.
Gavin Butterworth, 25, said he saw a yellow Honda "rolling in the air" during the Snowman Rally near Inverness in February 2013.
Edinburgh Sheriff Court heard how Mr Butterworth ran towards the vehicle which had came to rest, and he saw 51-year-old Joy Robson lying 'just underneath the car'.
Skye mum was walking to safety when she was killed by rally car
The former retained firefighter then worked with other concerned members of the public in a bid to save the Portree nursery assistant's life.
He fetched a spinal board from a rescue vehicle which arrived at the scene and helped place her on top of the device.
And Mr Butterworth told the inquiry that he and other spectators then took shifts to administer CPR to Ms Robson, but she died shortly afterwards.
Asked by Crown lawyer Andrew Brown QC how he felt at the moment Ms Robson lost her life, Mr Butterworth replied: "Exhausted."
He was giving evidence at a joint fatal accident inquiry which is examining the circumstances surrounding Ms Robson's death.
The inquiry is also examining the circumstances surrounding the deaths of three other motor sport fans at a separate event in Scotland – the Jim Clark rally, near Coldstream in the Scottish Borders in 2014.
Mr Butterworth said: "I remember hearing it coming. By the time I saw the vehicle, it had shot into the air. It was already rolling in the air. It was pitched in the air."
He said that it landed on the ground and that he knew something was wrong as people were running towards the vehicle.
"She was just underneath the car on its left hand side. She was lying on her side," he said.
The inquiry heard there was an offshore paramedic, another firefighter and a nurse present at the scene, with members of the public taking it in turns to try to resuscitate Ms Robson.
Mr Butterworth's sister Annie, 23, told the inquiry that she had concerns about the number of people who were standing close to the circuit.
"I remarked to my brother at the time that I hadn't seen so many people standing so close to the track," she said.