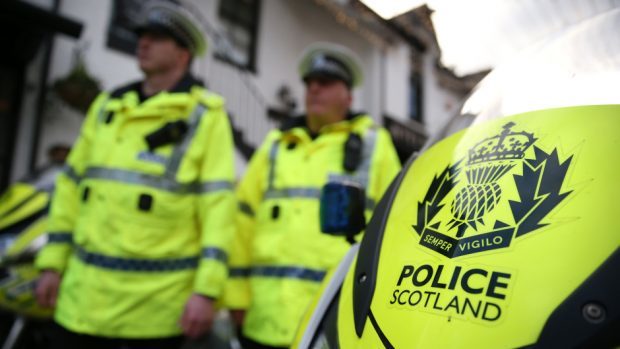 A woman was targetted by three men who attempted to rob her in broad daylight in Invernes.
The 30-year-old was walking alone in Smith Avenue in the Dalneigh area of the city at around 12.20pm on Monday.
She was approached by three men and an attempt was made to grab her handbag before a member of the public intervened.
The three men ran off in the direction of Dalneigh having failed to obtain any of the woman's belongings.
The victim suffered minor injuries during the incident.
The first man is described as being around 5ft 8in in height and of muscular build. He was not wearing a top but was wearing black trousers.
The second is described as being of skinny build and standing about 5ft 5in tall. He was wearing a camouflage fleece, black jeans and white trainers.
The third man is described as being 5ft 5in tall, of average build and wearing a black jacket, dark navy jeans and black trainers.
All three are described as being in their late 30s or early 40s.
The male member of the public who intervened is described as being 5ft 7in tall, of skinny to average build and in his 20s. He was wearing a black Superdry branded jacket.
Detective Sergeant Steve Mackenzie said: "We are keen to speak to the three men described in connection with this incident, as well as the member of the public who intervened.
"This incident happened in daylight and will naturally be of concern to the community so I would like to offer assurance that significant investigation work is ongoing.
"Anybody who has information which could help is asked to contact Police on 101, quoting reference NN/18372/17, or Crimestoppers on 0800 555 111."