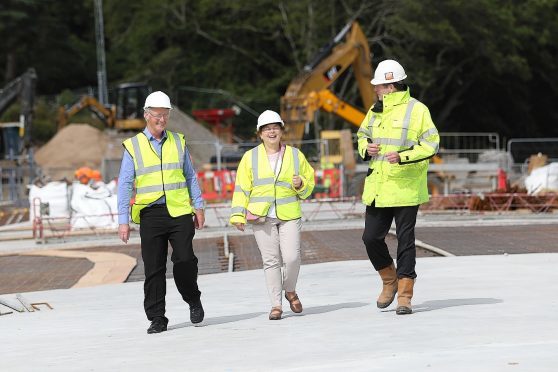 Business leaders believe Inverness is on the brink of an economic transformation after a key milestone in the £55million West Link project was reached.
The completion of the new River Ness bridge yestedray prompted hope of a development and tourism boom.
Inverness Chamber of Commerce chief executive Stewart Nicol predicted that the long-awaited bypass would be "significantly more important" to the city and the wider region than anyone anticipated.
As senior councillors became the first people to walk over the new crossing, the local authority confirmed that the first phase of the scheme was on course for completion later this year.
And Highland Council also announced that it would be holding a public vote this autumn to decide the name of the bridge.
It is hoped completion of the West Link will take thousands of vehicles out of the city centre by enabling motorists to travel from the A82 Fort William road to the A96 Aberdeen road and A9 Perth route, via the southern distributor road, the new River Ness crossing and a swing bridge over the Caledonian Canal.
The project has also already paved the way for new housing and other economic development at Ness-side and Torvean, with Tulloch Homes having unveiled a £250million vision to build 800 homes in the area.
But Mr Nicol believes the impact will be even greater than envisaged.
"I think actually the project is going to be significantly more important to the city than has been anticipated," he said.
"I really sense that this is going to open up the west side of Inverness, connect Scorguie, Kinmylies the Beauly road area much to the southern distributor road, which in turn will connect to the A9 and A96.
"I think very quickly it will become a key part of the city's infrastructure and I think it will do much more than alleviate pressures in the city centre.
"It will help development around the city but also bring business and tourism opportunities for both the city and region."
Councillor Allan Henderson, chairman of the authority's places committee, was one of the first people to cross the river by foot on the new bridge yesterday.
He said: "It is marvellous to be able to finally do this.
"The new route will ease congestion considerably and provide a key strategic link between the communities in the north and south of Inverness."
Inverness MP Drew Hendry said: "This project has been a long time in the making and I am delighted to see it progressing to this stage."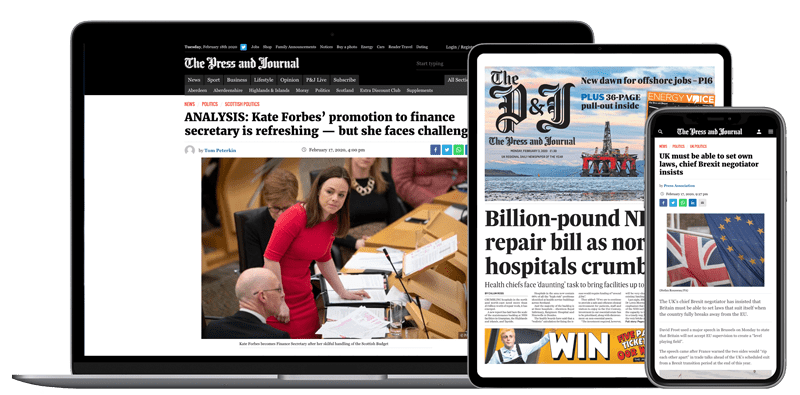 Help support quality local journalism … become a digital subscriber to The Press and Journal
For as little as £5.99 a month you can access all of our content, including Premium articles.
Subscribe