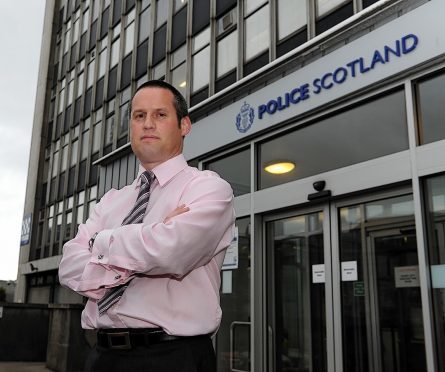 A handful of Highland businesses have been conned out of almost £2.5million in a "devastating" scam by hi-tech organised crime gangs.
The "vishing" frauds were carried out over the space of two weeks, targeting medium-sized businesses, believed to be mostly based in Inverness.
Fewer than 10 firms lost huge sums of money in operations carried out by criminals, thought to be UK-based, who use advanced technology to "spoof" phone numbers so they appear to be genuinely calling from a bank.
Once conned, the cash is quickly distributed into several bank accounts, making it difficult to trace.
However, police have launched a "thorough investigation" and have urged the "trusting" communities in the north to be on their guard.
Detective Inspector Iain McPhail, from the force's economic crime and financial investigation unit, said the recent incidents between July 19 and 30 had been significant.
"On this scale, yes, it is unusual. It's a common thing we're experiencing across the county but certainly it's a particularly high value for the Highlands," he told the Press and Journal.
"There's nothing to suggest that the Highlands is being particularly targeted. It's happening in Inverness, it's happening in Aberdeen, it's happening elsewhere.
"With vishing, they will just randomly target people. I think the challenge for us is trying to find out exactly who is behind it."
He added: "From my experience, living in this area, I'm not saying people are less trusting in Glasgow or Edinburgh, just there are close-knit communities in the Highlands and people do trust their neighbour and they maybe take people at face value."
Det Insp McPhail said some of the money had been recovered and work was ongoing to try to retrieve as much of the rest as possible.
He urged businesses to be suspicious if anyone reporting to be from a bank who requests any of your details as a bank would already have them, while always double checking numbers given to call back, and to return calls from a different phone or through the main customer care number.
Inverness Chamber of Commerce chief executive Stewart Nicol said he was not aware of any members being targeted in recent weeks, but added: "It's something we are aware of as an area of operation where businesses have to exercise increasing vigilance.
"Given the increased threat from such activity it's important that all businesses review their processes and procedures to protect against such criminal activity."
In February last year, a Scottish company was conned out of £18million in a telephone scam.
A senior executive at the firm, which was not named, was tricked into transferring the cash into a foreign bank account after criminals posed as the firm's boss.