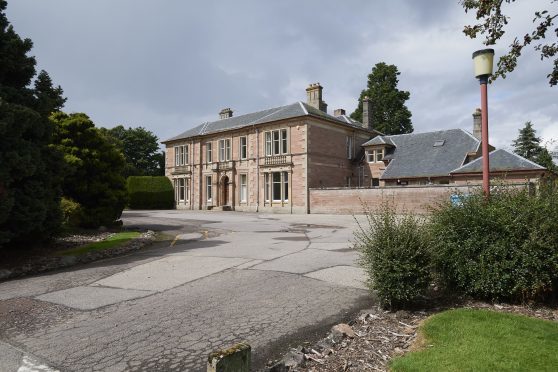 Major plans have been unveiled to convert an historic Inverness mansion into a new housing development.
Tulloch Homes wants to turn the 127-year-old Drumondhill, off Stratherick Road, into apartments and build houses in its grounds as part of a £10million project.
A pre-application notification has been lodged with Highland Council, and full plans will be lodged after agreement is reached with the local authority's design panel.
George Fraser, chief executive of Tulloch Homes, said: "Our intention is to repeat  what we did so successfully at Hedgefield, off Culduthel Road, in painstakingly upgrading the mansion for conversion into apartments."
Drumondhill mansion was designed by Alexander Ross of Inverness, dubbed 'the Christopher Wren of the North' after he build St Andrew's Cathedral.
It was built in 1890 for prominent local solicitor William Burns, a partner in Stewart, Rule and Burns – and above the entrance are the initials of he and his wife, Jane Fraser.
For 50 years, Drummondhill was a focal point of excellence in animal research as the home of the North of Scotland College of Agriculture and then the Scottish Rural College, which moved to the Beechwood Campus last year.
Mr Fraser added: "Drummondhill is one of the last few older mansions of history and quality in the city and we look forward to the opportunity to give it, and the Gatehouse Lodge, a new era of being lived in again after being offices for half a century.
"In the grounds, we plan a low-density development of houses and apartments and there will be 39 units in the total development."
Former Inverness Civic Trust chairman John West, who happens to own a house neighbouring Drumondhill, said: "The mansion is a significant feature of that part of Inverness and is part of Inverness's recent heritage.
"Mr Fraser is a prominent member of the Inverness community and it is my hope that all our hopes and concerns for the development are in good hands and that the development adds rather than detracts from the area.
"Mr Fraser has recognized the cultural importance of the development and this recognition is appreciated."
Inverness resident and urban landscape critic Donald MacKenzie said: "It's a nice size and a good location to build houses. If it's done well then I think it would be a good development. It is probably a development that I would welcome but I will await the more detailed plans.
"It's a very difficult site to do anything much else with other than stack up two to three blocks of flats, unless someone wanted it as a home or a large office block."