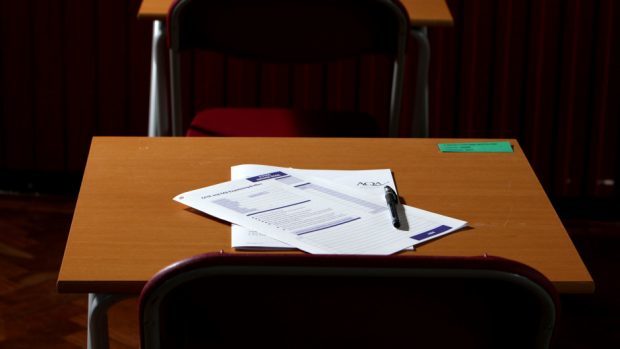 The Scottish Qualifications Authority (SQA) said it provided "extensive" support to a Highland college where students failed a higher course for the second year in a row.
None of the 13 students who sat this year's Higher media exam at Inverness College UHI managed to pass.
A SQA spokesman said: "We provide significant levels of ongoing support to Inverness College UHI across all subjects. However, following the college's 2016 higher media results, extensive further support, including a visit from our principal assessor, was required to help the college in their understanding of standards.
"SQA has continued to work with Inverness College and in May the college indicated it would no longer be offering this course.
"Our programme of support, which is available to all centres, ensures teachers and lecturers fully understand the national assessment standards and how they should be applied in the delivery of their courses.
"­Across Scotland, the A-C attainment rate for higher media was 59.8 per cent and the assessment performed as intended.
"It provided candidates with the opportunity to show their understanding of the subject, with many candidates performing strongly."
Inverness College UHI said it was "deeply disappointing" that none of the students managed to succeed and stressed that they were given extra support with the course.
A spokeswoman for the college said: "We are already taking action to investigate the issue, including having further discussions with the SQA  and to support candidates.
"This outcome is even more disappointing given the action plan that was put in place following the review of last year's results, which found that a contributory factor had been a lack of clarity regarding the SQA course requirements and the college's understanding of these.
"Shortly after students sat the exam in May 2016, the SQA issued new guidance around the course. We arranged for the principal assessor for higher media to visit the college to discuss the new course support notes to ensure we were well prepared to guide students enrolled for 2016-17.
"We put in extra support to help students including additional workshop sessions and acted positively to address early staffing issues that were beyond the college's control. There was also closer scrutiny of pupil attendance and additional monitoring throughout the year.
"These results are particularly concerning given the positive feedback from students and the internal evaluation of their work."
The spokeswoman added: "Students are our priority and we will continue to update, provide support and seek to mitigate any impact that these results may have while the circumstances are investigated.
"Any student affected should contact the college's guidance team in the first instance for further information or advice."