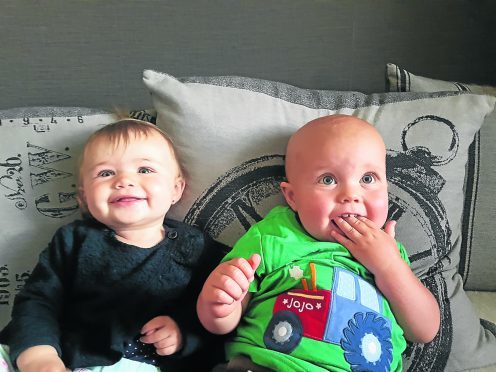 They are the twin brothers who hit the headlines when they became dads on the same day.
And yesterday, Steven and David Bisset shared yet another milestone as they celebrated two of their children turning one.
National bookmakers rated the odds of Kella Mac Bisset and Robbie Stewart Bisset being born on the same day at 150,000-1.
But identical twins Steven and David defied those odds after their wives gave birth on the same day on August 15 last year.
Yesterday Steven's wife, Nicola, said they celebrated Kella's birthday with a "cake smash," a craze where a one-year-old gets very messy with a cake and a photographer captures the moment.
She added: "It's been the quickest year ever. Her (Kella's) first words were 'dadda,' despite the fact I spend every single day with her. She is very much a typical girl – and a bit of a diva.
"She has brought a lot of fun into the house and Rogan, 7, has been an amazing big brother and they have an incredible bond."
And Robbie's mum, Kim, said that they organised a "messy play party" for Robbie at the weekend, adding: "There was lots of jelly and lots of foam. It's been the quickest year of my life as well."
The Black Isle brothers were working on a croft at Tore and received calls 12 hours apart to say their partners had gone into labour.
Kella Mac Bisset arrived first on Monday, August 15, 2016, at 6.15am weighing 7lbs 8oz to Steven and Nicola. She was later joined by Robbie Stewart Bisset, who arrived later that same day at 8.41pm, weighing 9lbs 3oz to parents David and Kim.
David and Kim, of Muir of Ord, were the first to go to the hospital and the last to leave. And, remarkably, the women even passed each other in the corridor – as Nicola was being taken out of the labour suite, the door was held open for Kim to be taken in.
At the time, Steven, of North Kessock, said: "My wife joked about it happening before and we keep saying to ourselves, what were the chances?'
The 29-year-old twins also passed their driving tests on the same day when they were 17.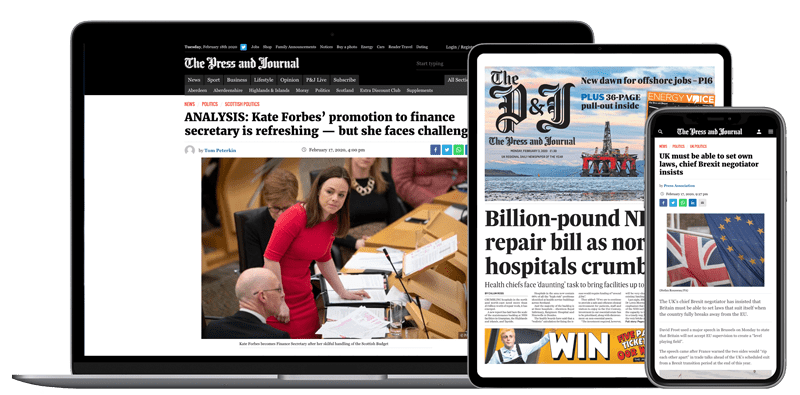 Help support quality local journalism … become a digital subscriber to The Press and Journal
For as little as £5.99 a month you can access all of our content, including Premium articles.
Subscribe