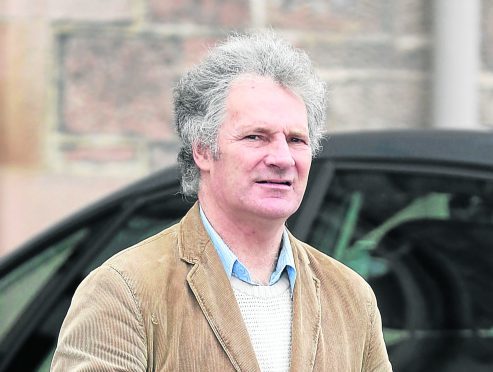 An Inverness man who grabbed a two-year-old girl on a bus and began singing to her was ordered to pay the child £250 in compensation.
It emerged at Inverness Sheriff Court that it was the second time that Stephen MacLelland had behaved in that fashion.
The court was told the previous incident had occurred at Raigmore Hospital's accident and emergency department and MacLelland, 58, was drunk on that occasion as well.
MacLelland, of King Brude Gardens, had earlier pleaded guilty to behaving in a disorderly manner and frightening the child in Academy Street on January 20 and sentence was deferred for a background report.
After reading it and hearing from defence lawyer Rory Gowans, Sheriff David Sutherland also ordered MacLelland to have alcohol treatment, abstain from alcohol and remain under social work supervision for two years.
In addition, the sheriff ordered him to carry out 130 hours of unpaid work.
Fiscal depute Ross Carvel said: "The girl was putting belongings on a seat when MacLelland picked her up, placed her on his lap and had his arms clasped around her chest.
"The child was visibly distressed and the mother asked him to give her daughter back. He did not respond so she took the child and tried to comfort her.
"He then started signing 'Old Macdonald' to the young child. The bus driver heard the shouting, stopped the bus and warned him about his behaviour.
"The rest of the journey concluded with no further incident." Mr Carvel added.
Mr Gowans told the court his client was "ashamed of his conduct" and didn't think there was anything "sinister" in his behaviour.
He went on: "He has been diagnosed with depression and anxiety and leads an isolated life. When sober, he is a gentle and well-mannered man but when he gets intoxicated, he gets into difficult situations.
"He knows he crossed a line here. He thought the girl was crying and he could comfort her by singing to her.
"There was a similar incident previously where he sang to a child in the A&E department," Mr Gowans said.