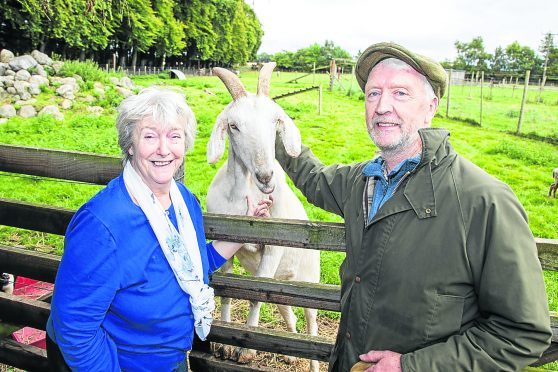 The owners of the former Black Isle Wildlife Park have spoken of the "stress and upset" caused by what they say are false accusations of animal neglect.
Maureen and Eric Maxwell founded the wildlife park at Drumsmittal in 1992 but, last year, the council rescinded their zoo licence which meant the more exotic animals were rehoused elsewhere.
But the local authority granted a public entertainment licence which allowed them to retain domestic animals, of which there are about 180 including goats, donkeys, alpacas and peacocks. Tensions have heightened in recent weeks after two former employees of the park, which now trades as Noah's Animal Park, started a petition to close the park which has now reached 130,000 signatures.
Highland Council has paid a number of schedules and unannounced visits but none have identified any serious neglect or welfare issues.
Yesterday co-owner Mrs Maxwell said: "It's been upsetting and soul-destroying given the hard work we've been putting in. It's really stressed me out.
"They could have thousands of people on a petition but how many of these people have actually been here?
"Our animals have never been caged or treated like a business. The animals have always been allowed to roam free. The children have always loved it.
"I had 400 people coming through here a day in the peak season (about two years ago)."
Mrs Maxwell said that stricter EU regulations led to a "mutual agreement" for the licence being rescinded, and cited an example that they needed concrete-based shelters for meerkats (exotic) which were unaffordable.
She was speaking yesterday alongside park manager Alison Gallagher, who has volunteered there since last January.
Ms Gallagher said key changes since last summer have included reducing the domestic stock size, investing more than £5,000 into erecting new animal shelters in October, and adopting new daily check lists for each shelter and pieces of equipment and making regular health plans for the animals.
Ms Gallagher spoke moments after meeting with an official from the Animal and Plant Health Agency yesterday.
She said: "There are no breaches. He (the official) has given us good advice on a number of things we can do going forward, including creating individual animal health plans. We will take everything on board. It hurts me to see what people are writing when they don't know anything about the background.
"If the park closes it will be solely our own decision, and would only be because of stress that all of these accusations are putting on Maureen and Eric."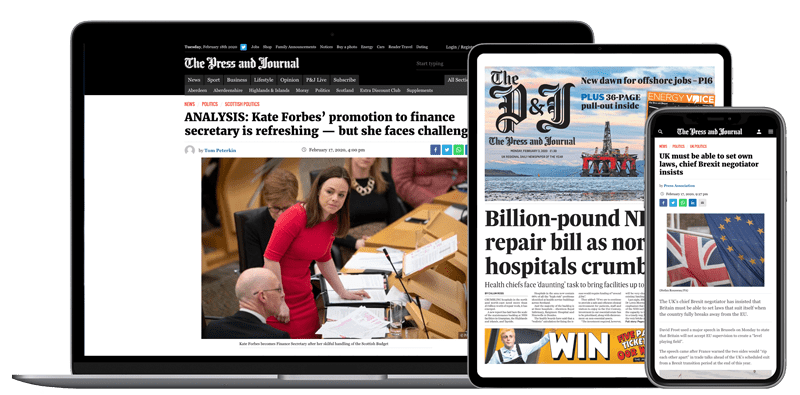 Help support quality local journalism … become a digital subscriber to The Press and Journal
For as little as £5.99 a month you can access all of our content, including Premium articles.
Subscribe