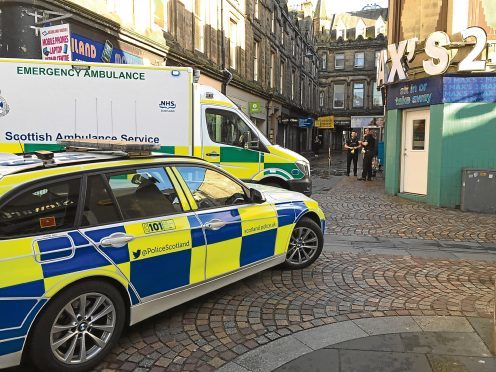 A disabled man was left injured on the ground after the latest attack in Inverness city centre.
Two people demanded money before assaulting the man in Lombard Street.
Passers-by and staff from a nearby takeaway came to his aid after the teatime incident earlier this week.
Police Sergeant Jo Thomson said: "This is a concerning incident given that it happened in the city centre in daylight.
"A high-profile police presence is being maintained in the city centre as part of Operation Respect.
Arshan Ghani, who works at Max's 2 takeaway, said: "I think the victim got into a row with another man who pushed him and he fell back and hurt his head.
"There was also a woman involved too.
"He told the police that the man and woman had demanded money.
"A woman walking past phoned an ambulance and he went to hospital."
Earlier this month a man lost his thumb after a fight broke out in the afternoon near a Church Street bookmakers.
And a teenager was left with serious facial injuries after an attack near Falcon Square this week. Now councillors are calling for a visible police presence and more task force staff before "another innocent person is assaulted".
Inverness central councillor, Bet McAllister, said: "I believe the Bid task team are assisting police, but more staff are needed to help.
"Bid and the police are stretched to the limit, but the number of assaults happening is beyond a joke.
"We have got to get on top of this before another innocent person is assaulted."
Fellow local councillor Richard Laird said: "A visible police presence helps people feel safe and reduces crime."
Janet Campbell added: "Another assault in our city centre is of great concern, but things are moving now which I'm optimistic will help this problem."
A police spokesman said: "A 51-year-old man suffered a non-life-threatening injury which required treatment at Raigmore Hospital during the incident, which happened on Lombard Street at about 6.30pm on Tuesday.
"The victim was approached by a man and a woman and a conversation ensued which resulted in him being pushed to the ground."
Police are keen to speak to the man involved, who is described as about 5ft 5in in height, of skinny build with short brown hair which was longer at the back. He was wearing a green top, dark jeans and trainers.
Anyone with information relating to this recent incident should contact Police on 101 or call Crimestoppers on 0800 555 111.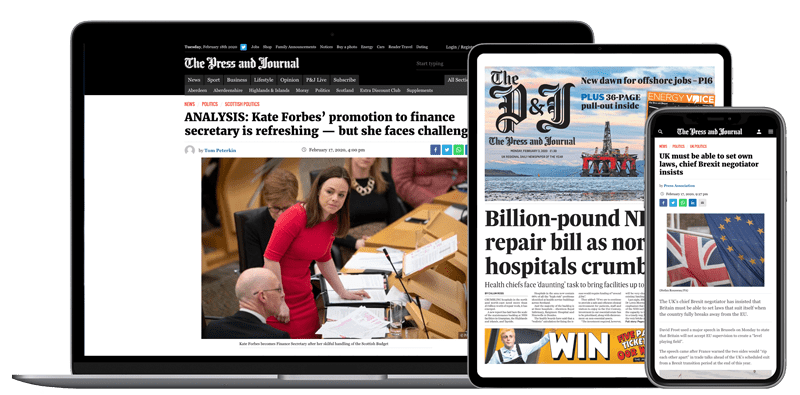 Help support quality local journalism … become a digital subscriber to The Press and Journal
For as little as £5.99 a month you can access all of our content, including Premium articles.
Subscribe