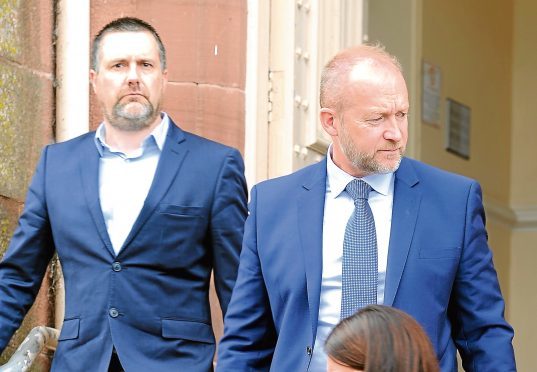 A crane hire company blamed for a road crash that killed two schoolgirls and their mother was yesterday fined £60,000 after a worker was seriously injured at Inverness Harbour.
Ann, Ciara and Niamh Copeland died instantly in a 2008 tragedy near St Cyrus, Aberdeenshire, after skidding in hydraulic fluid traced to a leak from a Whyte Crane Hire vehicle.
Yesterday at Inverness Sheriff Court, the company was in the dock over a 2015 incident where employee Wilson Reid lost his balance, spun 180 degrees and dangled upside down before falling 12 to 15 feet headfirst in the hold of a cargo vessel.
The Aberdeen man fractured his skull and both eye sockets, needed 19 stitches to his head, dislocated his jaw and fractured his left wrist in several places.
The family-run company, based in Tipperty, near Ellon, Aberdeenshire, admitted failing to ensure safe working practices at height, in breach of Health and Safety legislation, causing Mr Reid to fall to his severe injury, permanent disfigurement and danger of life.
It was the company's first offence and the sheriff was told that it had changed its procedures to ensure against a repetition of the August 21, 2015, accident,
Sheriff Margaret Neilson was told that a group of employees were unloading wind turbine components from the ship. During the morning, the men were wearing safety harnesses but in the afternoon they were not.
The court heard that the stacking racks had no anchor points for them, and the units were too close together for a platform to be erected.
Fiscal depute Geoffrey Main said Mr Reid was still suffering from the effects of his injuries.
Defence solicitor Ann Bonomy told the court: "The men were highly experienced and did come up with a plan but it was unsafe. It is accepted they should not have been left to their own devices.
"This company does not sacrifice safety for profit and significant changes have been introduced. Climbers have been employed, the hard hats changed and there is training of all employees on working at height."
Sheriff Neilson told the company, who had two directors in court: "This was a serious breach of legislation. Mr Reid sustained significant injuries and his life was put in danger. But this was an isolated incident and the company has taken steps by putting in place better training and supervision."
Alistair Duncan, head of health and safety division, said: "This incident could well have proved fatal and it has significantly changed Mr Reid's life.
"Whyte's failure also placed three other employees involved in the task to the same serious risks.
"Hopefully this prosecution and the sentence will remind other employers that failure to fulfil their obligations can have tragic consequences and that they will be held to account for their failings."
In 2012, a fatal accident inquiry found the crash that killed the Copelands could have been avoided if the crane leaking oil had been properly maintained.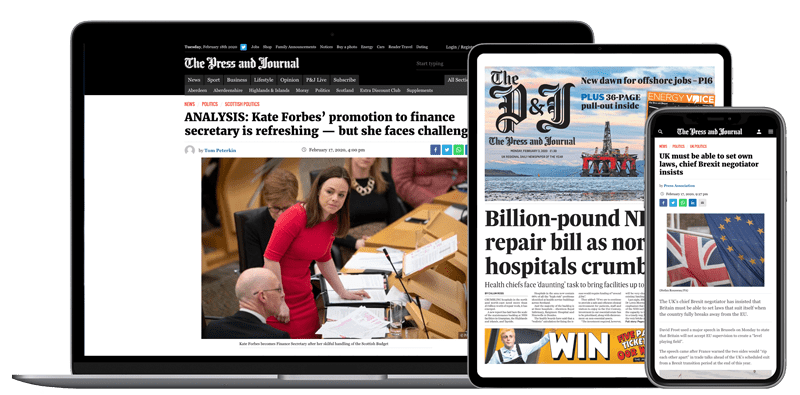 Help support quality local journalism … become a digital subscriber to The Press and Journal
For as little as £5.99 a month you can access all of our content, including Premium articles.
Subscribe