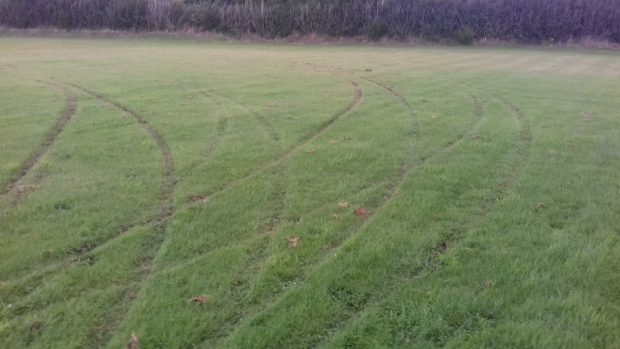 Vandals have struck for a second time to cause damage to a community football pitch in the Highlands.
Deep ruts have been left on the popular playing field by the perpetrators, who apparently broke a lock, removed a barrier to prevent vehicles from entering and then careered all over the grass.
The pitch is opposite the new school at Cawdor.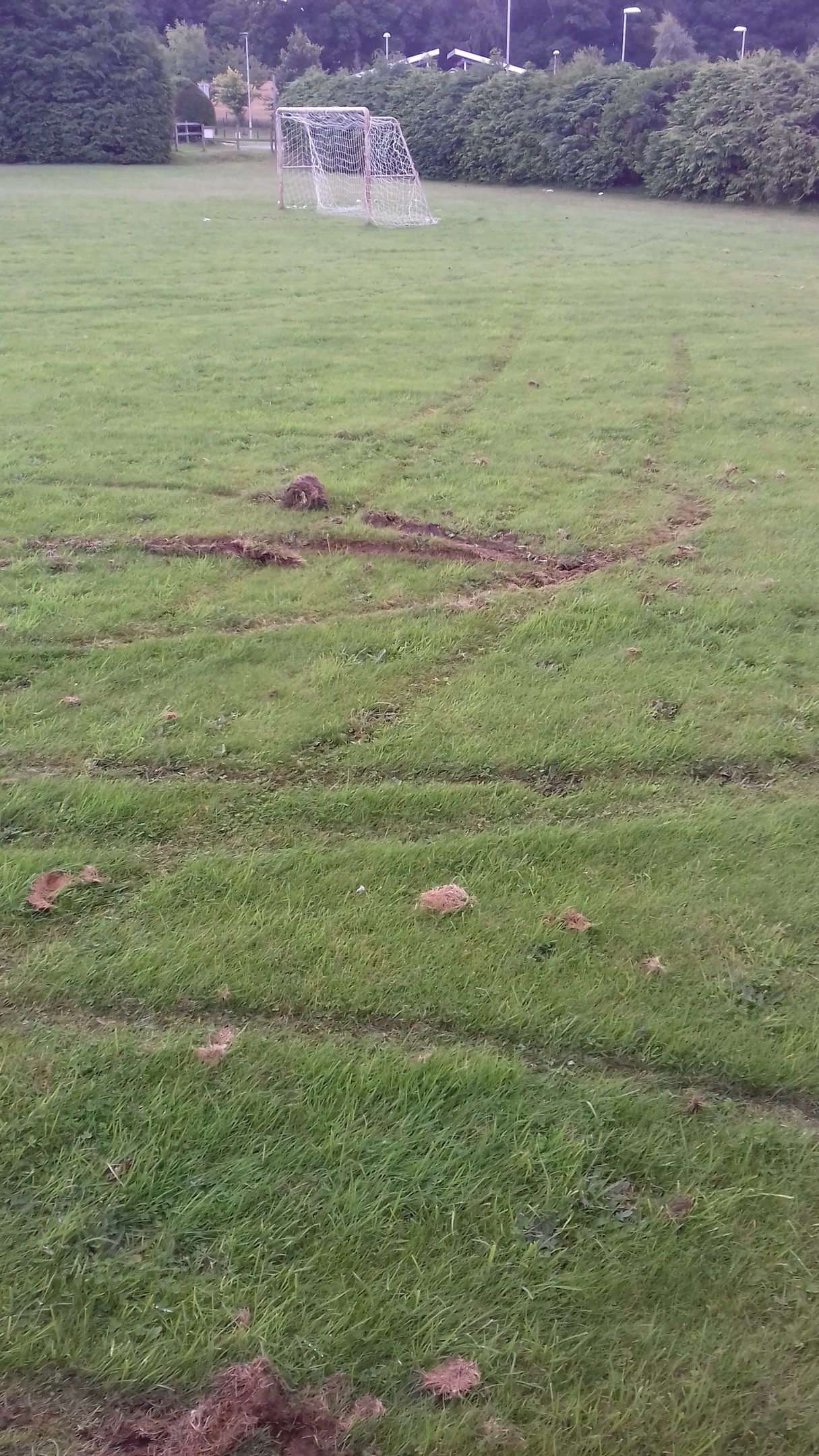 Earlier this year, Cawdor Estate installed a sturdy steel barrier across the entrance, designed to deter vehicle access after a previous incident of vandalism.
Rachel Bromby of Cawdor Estates said: "Sadly, when our contractor went to carry out the routine mowing, he found the barrier had been forcibly removed and damaged and a car driven randomly across the grass.
"We've managed to repair the barrier and the contractor has done his best with the grass.
"It will recover. However, the damage would have been worse if the weather last week hadn't been so benign.
"It's really frustrating. The pitch is for use by the local children and is an amenity for all locals. We invest time and effort into it, so when this sort of thing occurs it's very disappointing.
"It's not the crime of the century, but it's another pointless act that takes up time and effort to rectify."
Echoing that perspective, Cawdor and West Nairnshire Community Council chairman, Stevie Webster, added: "It's just such a shame for Cawdor, which is a nice wee village.
"Cawdor Estate have gone to a lot of expense to get the football pitch looking good and a lot of young kids use it.
"We decided to move the barrier further back, so cars could park on the first bit of grass but couldn't get past the barrier. To lift the metal barrier off and bend it round the way they did is a sheer act of vandalism.
"It had a combination padlock on it."
Anyone with information about the incident should call police on 101 or Crimestoppers, anonymously, on 0800 555 111.