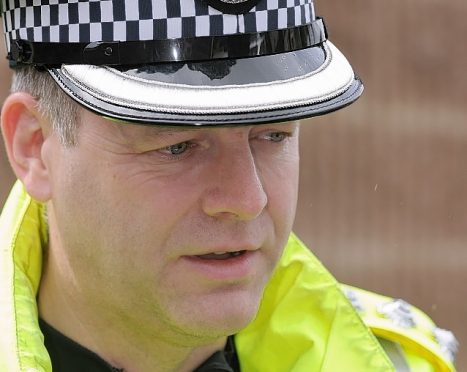 Police have vowed to carry out a "full review" into why officers took two hours to show up at an Inverness cafe when it was targeted by a gang of teenagers.
The Press and Journal reported yesterday how up to 10 youths terrorised staff and customers at Buonissimo Italian Street Food on the city's High Street at 4pm on Saturday.
Owner Andrea Miola said customers fled the premises as the group threw tables and chairs to the ground and effectively held staff "hostage" for 40 minutes.
And he criticised the police response to the incident, saying he had to flag down a police car after no officers turned up two hours after he called them looking for help.
The incident happened just days after Highland police chiefs promised a new crackdown on antisocial behaviour in the city centre.
Police said four teenagers had been traced since the incident and that inquiries were continuing.
Chief Inspector Colin Gough, area commander for Inverness, also confirmed that the force would investigate their initial response.
"I am aware of criticism and concerns about our initial response to this incident and I have asked for a full review to be carried out in order to understand why this was indeed the case and to see what lessons can be learned from this incident," he said.
"I intend to meet with the owners of the restaurant involved myself to discuss the incident and our response.
"We are acutely aware of concerns about antisocial behaviour in Inverness city centre and we are committed to working with our partners to make sure that these issues are tackled
"Extra resources have been committed to the city centre whilst we work through a remodelling of policing  in the area which will see a permanent increase in officers, providing the necessary visibility, reassurance and response."
Highland Council leader Margaret Davidson said: "I'm really disappointed that this has happened to them.
"These are people trying to make a living, bringing something different to Inverness High Street.
"I'm disappointed for them and concerned about the speed of the response."