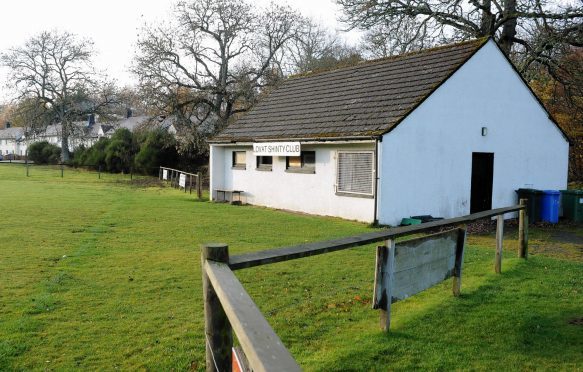 An Inverness-shire shinty side is one step closer to owning their dream clubhouse after receiving a string of generous donations from the public.
The Lovat Shinty Club have raised more than £400,000 to begin work on the redevelopment of their aging clubhouse – 99% of the £440,000 needed to complete the development.
The club is now advertising for contractors to take on the community-based project, with work expected to begin early next year, four months shy of their original deadline.
President of the Kiltarlity-based club, John MacRitchie, explained what this new centre will bring to residents of the community.
He said: "The existing club house is no longer fit for purpose so it's come at the right time to provide a first class facility for the Club and for the community. The facility will be available for other groups in the village and gives a focus point for the village as well due to the lack of facilities in the village.
Several organisations have thrown their support behind the construction of the multi-function build, including The Highland Council who donated £80,000 and the Garfield Weston Foundation with their donation of £10,000, along with a further donation of £80,000 from Sportscotland. The club also received a boost of £100,000 from an anonymous Highland businessman keen to see their plans put into action.
Chief Executive of SportScotland, Stewart Harris said: "At Sportscotland we work closely with partners right across the country to improve sports facilities as part of a world-class sporting system.
"By investing in their facilities, Lovat Shinty Club is creating an environment which will encourage more people to take part in the sport, which is why we're delighted to invest £80,000 of The National Lottery funding in this project."