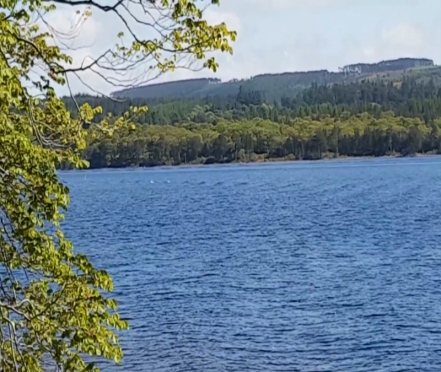 They might not be guaranteed to spot the monster – but they can still expect a good holiday.
International tourists are being invited to "Come Hunting for Nessie" – but stay for the locals, scenery, food and culture.
Tourism organisation VisitBritain are using Scotland's most famous inhabitant to entice overseas visitors to see Inverness and Loch Ness outside the summer season.
The campaign is targeting France and Germany, two of Britain's largest and most valuable inbound visitor markets, and the Netherlands, for the next six weeks.
The slogan "Come hunting for Nessie, stay for the experience" encourages visitors to enjoy all the other experiences and attractions on offer in the north once Loch Ness is "done".
VisitBritain director of marketing Clare Mullin said: "The legend of Nessie is a fantastic springboard to promote the breath-taking scenery, activities and experiences that you can only have on a trip to Inverness and Loch Ness.
"We want to inspire visitors to book a trip right now to come and explore this stunning part of the Highlands, spreading the economic benefits of tourism outside the peak holiday periods."
VisitInvernessLochNess chief executive Graeme Ambrose added: "From majestic mountains to monster-hunting on Loch Ness, from friendly locals, fantastic food, cosy inns and spectacular accommodation in stunning locations, Inverness and Loch Ness offers amazing experiences all year round."
"Come hunting for Nessie, stay for the experience" is part of a longer-term campaign to grow inbound tourism to the area outside of the traditionally busy summer period. It follows VisitBritain's digital and social media "Tips for Monster Hunters" campaign which ran last year in overseas markets.
Latest figures from VisitBritain show that there were 340,000 international visits to Inverness in 2016, up eight per cent on the previous year. Overseas visitors to Inverness spent £115million in 2016, up 46% on 2015.
The Inverness Loch Ness marketing campaign is part of the UK Government's global GREAT Britain campaign, which showcases what Britain has to offer as a place to visit, study and do business.
Last year was a record-breaker for inbound tourism overall to the UK with 37.6 million overseas visits, up four per cent on 2015 with visitors spending £22.5billion, up two per cent.