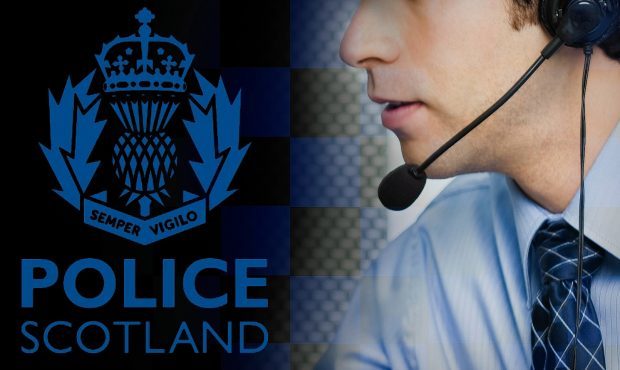 Controversial plans to shut down the Inverness police control room are due to be rubber-stamped at a summit in the city tomorrow.
At the same time, members of the board of the Scottish Police Authority (SPA) are expected to approve the creation of a new National Database Enquiry Unit (NDEU) in the Highland capital.
But there will be no new jobs at the facility, despite previous assurances, and the NDEU will be co-located with a unit in Govan.
After the control room switch, all 999 and 101 calls from the Highlands will be answered by operators in Govan, Motherwell or Bilston Glen, and then transferred to the "north" area control room in Dundee if a police response is required.
Aberdeen's control room was closed in March, with the force insisting there had been a "successful" transition, despite several members of the public reporting problems, including officers being sent to the wrong location.
Inverness is the last centre to switch to the new structure and, once completed, a report to the SPA meeting states that "for the first time in Scottish policing history, policing commanders will be able to lead ongoing national incidents from a single location, with full visibility of the issues and resources across the country."
It added that the benefits had already been witnessed last year when bomb hoaxes were made to primary schools across Scotland, as well as when calls were made in the wake of the London and Manchester terror attacks.
There are currently 33 staff, or 28.7 full time equivalents, working in the Inverness control room and 14 police officers.
After the switch, the 33 staff will have the opportunity to move to the NDEU, while the 14 officers would be redeployed in the Highlands.
The NDEU will carry out police checks, including criminal history requests which are made at least 1,600 times each day.
It was announced in 2014 that the centre would be based in Inverness and require additional staff, but in recent weeks it has emerged that the police would now recommend that the Highland capital shares the facility with an existing unit in Govan.
Highland Council leader Margaret Davidson has criticised police chiefs over the "broken promises".
Assistant Chief Constable John Hawkins said: "Every member of staff affected will be offered a position within the newly created NDEU, ensuring we retain our skilled and experienced staff who will work alongside colleagues already undertaking this role in Glasgow.
"If approved by the SPA board, these proposals will provide even greater resilience in the 999 and 101 call handling service we provide the public."