British Airways has announced plans to expand the number of flights it operates between Inverness and London Heathrow.
The new schedule, which will increase the number of flights from seven to 10 a week from March next year, introduces a "double daily" service on three days of the week.
The vital link to the UK's hub airport was axed in 1997, before being reinstated after a long campaign on May 3 last year.
About 75,000 passengers used the service in its first year, and the expansion of the route was hailed as "excellent news" for the region last night.
Phyllis Stuart, British Airways' manager at Inverness, said: "We're delighted to be able to offer our customers more flights from the Highland capital, offering more seats on the route after a successful start to the route.
"We, and our partners at Inverness Airport and the business communities in Inverness and the Highland region, have worked tirelessly to encourage business and leisure travellers to use the new route for the benefit of the businesses and individuals in the region."
Inglis Lyon, managing director of Highlands and Islands Airports Limited (Hial), said:  "This announcement is excellent news for the highland community and Inverness Airport.
"We have worked closely with British Airways to further improve connectivity and the new schedule provides additional two-way connectivity with destinatons such as Atlanta, San Diego, Phoenix, Berlin and Mexico City.
"We can also anticipate more than 10% additional inbound passengers to the highlands and islands to experience all the north of Scotland has to offer."
Stewart Nicol, chief executive of Inverness Chamber of Commerce, said: "This is excellent news for Inverness and the Highlands and islands as it strengthens one of the most important routes out of Inverness Airport."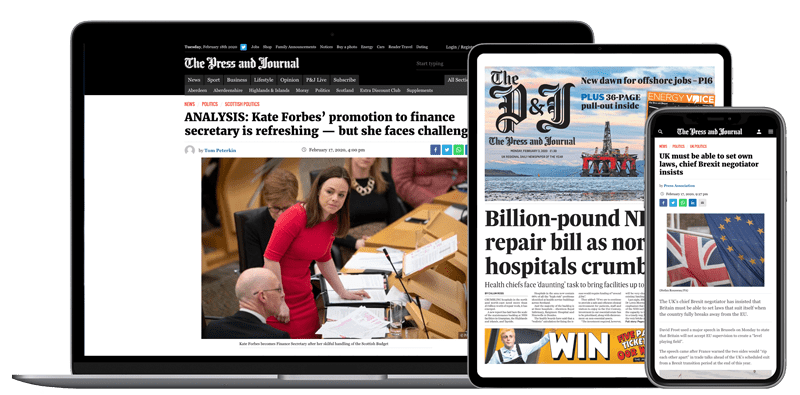 Help support quality local journalism … become a digital subscriber to The Press and Journal
For as little as £5.99 a month you can access all of our content, including Premium articles.
Subscribe