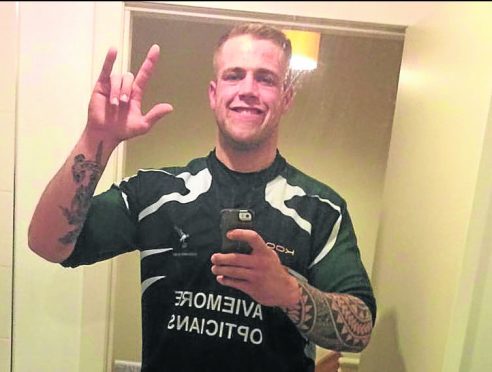 A cage fighter scarred a Dundee University student for life when his single punch pushed the man's teeth into the roof of his mouth.
But Jamie Macdonald, of Inverness, has now added martial arts to his training because it teaches him "self-discipline", Inverness Sheriff Court was told yesterday. Macdonald appeared before Sheriff Gordon Fleetwood for sentence after a background report had been prepared on him.
Macdonald, who previously lived in Aviemore, avoided a jail sentence because the sheriff accepted he was provoked. He was ordered to carry out 120 hours of unpaid community work.
His solicitor Clare Russell told the court: "He has taken action to prevent this from happening again. He is now in training for martial arts which includes self-discipline."
She argued that compensation to the student was not appropriate because of the level of provocation, and the sheriff agreed.
At an earlier hearing the court was told the night out in Aviemore for a group of students ended in violence. The court heard the student, who was on a university field trip to the Cairngorms, was "to some extent the author of his own misfortune" on April 22 last year.
Macdonald, of Aird Crescent, admitted assault to severe injury and permanent disfigurement at the Torq Filling Station.
Fiscal depute Michelle Molley told the court that the victim's two front teeth had been pressed into the palate of his mouth and a torn lip required 15 stitches and left a scar. Surgery to reposition the teeth failed, Ms Molley added, and he required repeated dental treatment with a view to replacement of the teeth.
But she accepted Macdonald had punched the student first after several warnings to him because he feared he would be struck. However, she said it did not amount to self-defence. "The victim had become involved in a fight with local men outside the filling station and Macdonald was not involved.
"Macdonald told police that the man acted aggressively towards him and after he warned him a number of times he was forced to punch him before he then punched him."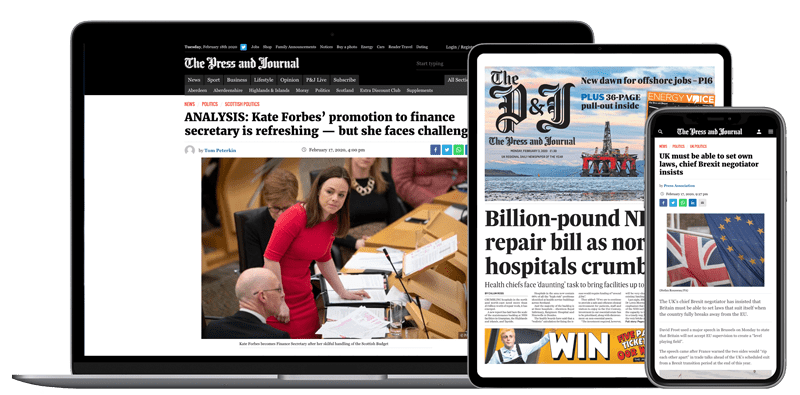 Help support quality local journalism … become a digital subscriber to The Press and Journal
For as little as £5.99 a month you can access all of our content, including Premium articles.
Subscribe