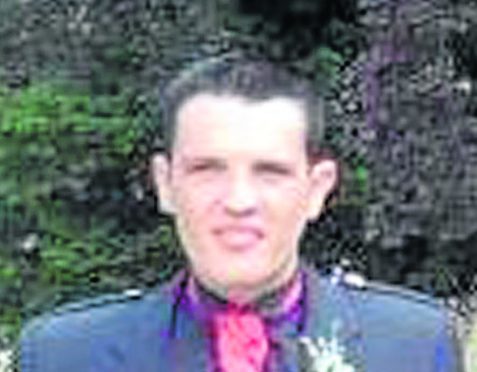 A brazen thief who carried out three break-ins just yards from a police station was jailed for 34 months yesterday.
But hapless housebreaker Allan Smith, 38, was only apprehended after he was at the police station being questioned about another crime – while wearing the same clothes he had been in when he was filmed on CCTV breaking into a fire extinguisher shop.
Officers were viewing the footage and quickly realised they already had their culprit in custody.
Smith was immediately arrested for raiding three commercial premises in Harbour Road, Inverness between August 22 and 23.
The properties are located just across the road from Police Scotland's Burnett Road office,
Inverness Sheriff Court was told that Smith had been released early from two prison sentences for similar offences when he carried out his latest crimes.
On August 25, 2015, he was sentenced to three years and released on November 30 last year. Five months later, he was jailed for nine months in April.
Smith, who admitted the three offences, was returned to prison to serve 10 months of his unexpired sentences, and told by Sheriff Michael Fletcher he would have to serve an additional two years.
He also admitted seven pages of previous convictions, mostly for dishonesty and drugs offences.
Fiscal depute Michelle Molley told the court that Smith had carried two locked safes from MacGregor's Fire Services and The Barber Shop into his third target, Collision Ceramics, and had failed to open them.
But he found a cash box containing £500 which he stole after ransacking the property.
Smith, described as a prisoner in Inverness, denied to police that he had been involved, but the CCTV footage and his clothing confirmed to officer had got their man.
Defence solicitor Shahid Latif told the court that his client was "a testimony to a wasted life", adding: "Drugs featured early in his life and since then he had been gripped by that vice.
"This has resulted in him being in the revolving door of incarceration and he is in danger of being institutionalised.
"He realises he must master his addiction rather than it mastering him. He has no real recollection of what took place that night as he had taken a substantial amount of drugs."