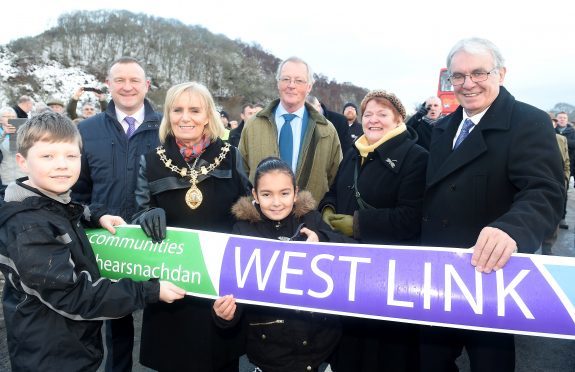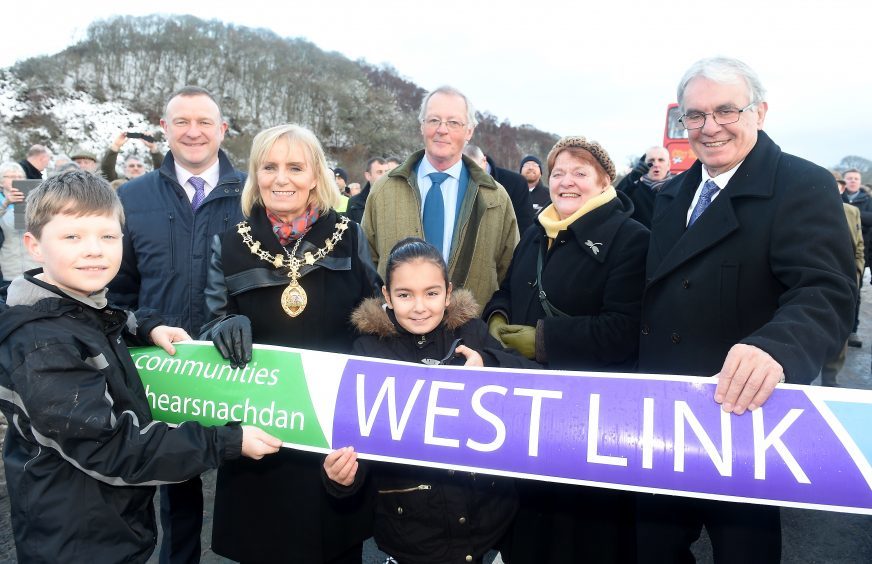 The opening of the £55million West Link bypass has sparked speeding fears in two neighbouring Inverness communities.
Highland Council transport officials will carry out surveys in Inshes and Milton of Leys to assess the impact of the new road.
VIDEO: First motorists try out Inverness's new West Link bypass
Recent monitoring prior to the bypass opening on December 11 revealed a shocking two thirds of vehicles had exceeded the 30mph limit on the Milton of Leys distributor.
Inverness South Councillor Ken Gowans said: "There is a very real concern about these roads getting busier as the result of the Inverness West Link.
"I think it is going to be quite obvious there will be some level of impact, especially once the bypass starts getting used more and more.
"Residents, including the community council, have expressed concern about an increase of speeding and the danger to pedestrians."
Mr Gowans said the fear was that the situation would only get worse, adding: "The council has given us an undertaken that they will monitor the situation."
A spokeswoman for the local authority said: "The council has been working with partners in Police Scotland to identify measures to address the speeding and improve safety in the area.
"A programme of signage and road markings will be undertaken to help reinforce the 30mph speed limit and also highlight the island features to motorists, where pedestrians cross.
"It has been agreed that the police will continue to carry out random speed checks in the area following the West Link opening, to encourage compliance with the 30mph speed limit.
"A mobile speed camera was also deployed following the opening."
She added that a further review would be undertaken to work out whether additional measures were appropriate for the future.
Councillor Alan Henderson, chairman of the environment, development and infrastructure committee, said: "I am surprised and dismayed to see evidence of such a high number of drivers driving at speed through a residential area and causing a hazard to pedestrians and other drivers.
"This is not acceptable and I hope that our traffic calming measures and proposed actions with Police Scotland result in a reduction in speed and a safer area."
A Police Scotland spokesman said: "We urge all motorists to comply with the speed limit and to drive appropriately to the road conditions and with consideration for other road users."