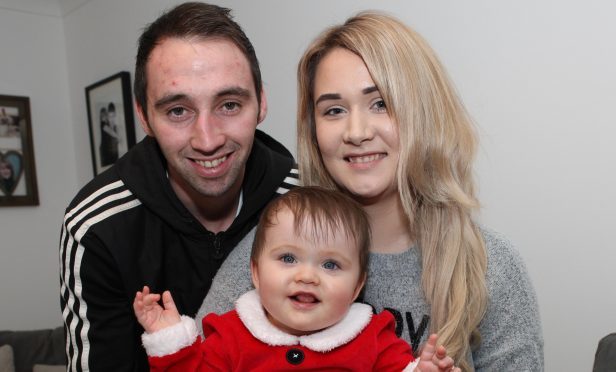 An Inverness family has enjoyed a very special first Christmas at home with their baby girl – who last year made an early arrival and spent the festive season in hospital.
Little Emelia MacKinnon weighed just 2lb 6oz when she was born three months early on Christmas Day 2016, weighing just 2lb 7oz.
She was rushed through Storm Connor from Raigmore Hospital in Inverness to Glasgow's Queen Elizabeth University Hospital.
But 12 months on she is doing brilliantly, and mum Kayleigh Bisset and dad Kevin MacKinnon, of Westercraigs, Inverness, now want to say thank you to all of the doctors and nurses who helped her.
Kayleigh, 23, said: "This Christmas was the complete opposite of last year. I went into hospital on Christmas morning and had her at 1.20pm. It was just so scary, I think I was in shock. Most of it is a blur.
"She was taken by ambulance to Glasgow on Christmas night and I was still in hospital. The next day Kevin and I drove down, following my mum and dad in their car.
"She was in Glasgow for 11 nights, then she came back to Raigmore. She got out of hospital on March 6."
When the family arrived in Glasgow on Boxing Day, special care baby unit staff bent the rules to allow them in.
Kayleigh said: "They weren't concerned about her, they said she was doing really well. They also told us to take each day as it comes."
This year the family spent Christmas at the home of Kayleigh's mother Emmie, a theatre support nurse, who was called from her shift to be with her daughter in the labour ward at Raigmore Hospital last year.
For the occasion one year on they had one room specially decorated with birthday decorations and the other with Christmas.
Kayleigh said: "It was just so good to not be in hospital. It went past so fast. We were absolutely delighted.
"I didn't know babies could be born so early and it could be fine.
"She is perfect, she sees her consultant. She will see her until she is four. There have never been any concerns, they have always been really happy with her.
"Her middle name is Chloe after my little sister, who is 16.
"We want to thank all of the nurses in Glasgow and Raigmore."
And just so that Emelia doesn't feel left out sharing her birthday with Christmas, the family will have another celebration on her due date, which was March 23.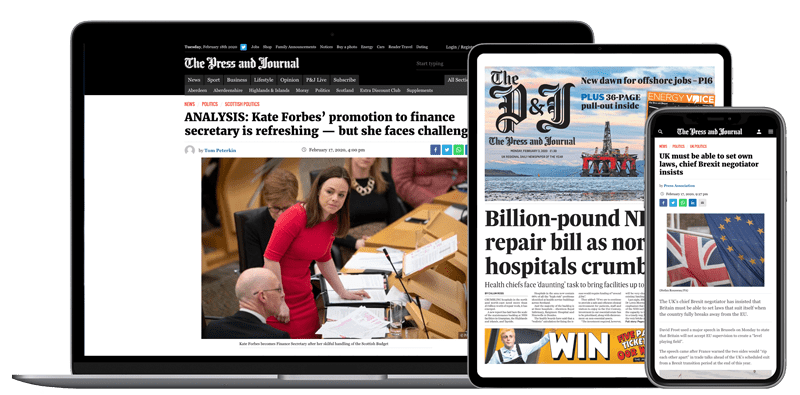 Help support quality local journalism … become a digital subscriber to The Press and Journal
For as little as £5.99 a month you can access all of our content, including Premium articles.
Subscribe