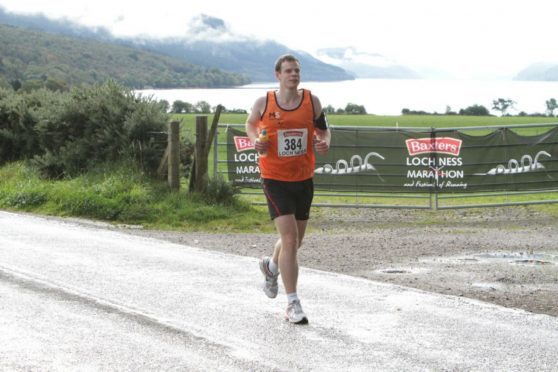 His life changed forever when he was diagnosed with Multiple Sclerosis at 15.
Inverness man Stuart Rose became a blogger, campaigner and fundraiser in his bid to raise awareness of the condition.
And now, 13 years later, he has received royal recognition for his efforts.
Mr Rose, 28, a pupil support auxiliary, spoke about his surprise when he got a letter informing him he would receive the British Empire Medal.
"I got the letter and I saw 'On Her Majesty's Service' written on it so I thought it was jury service because I had never got a letter like that before."
Mr Rose said: "So I did a double take, it is still even hard to believe, it is one of the biggest honours you could receive."
Originally diagnosed with MS at the age of 15 Mr Rose out of the blue decided to do a marathon having "never been much of a runner."
In 2011 he completed the Inverness half-marathon and later the same year did the Loch Ness marathon, then three more in subsequent years.
Due to serious health setbacks he no longer undertakes arduous marathons but that has not stopped him raising just over £51,000 since his first run.
Despite admitting "I don't take praise well" Mr Rose has rightly been lauded for his many efforts on behalf of the MS Society.
Mr Rose was hosted by Samantha Cameron at No. 10 Downing Street and been nominated at least four times for MS Society awards, winning twice.
He won the Digital Person of the Year award for his blog where he frankly discusses both his physical and mental issues as his condition has deteriorated.
"I try to raise awareness, I will share the bad times and I will share the good times."
Now having been honoured with the BEM he has vowed that he will not stop even as his fundraising efforts take a new form.
"I will continue. I haven't run an event for a number of years but since I am not running I have been trying to keep the funds coming by raffles and auctioning signed football shirts."