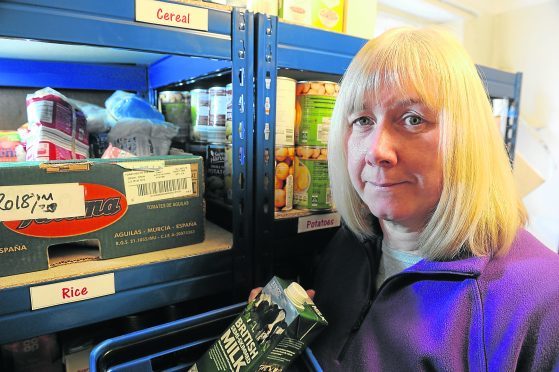 The number of people visiting food banks across the north last year has reached a record high.
Shock new figures have revealed food bank usage soared during 2017, with 5,726 people requiring help by the end of November.
In comparison, a total of 5,790 people visited food banks across the Highlands for the whole of 2016. Final numbers for 2017 could hit more than 6,000.
In both instances, children made up a quarter of those needing help according to Blythswood, which operates the vast majority of the region's food banks.
And with more people coming through the doors, more food banks are being opened across the region – meaning more donations are urgently needed to help keep them running.
Last night the figures were branded as "shocking", with the changes to benefits and introduction of Universal Credit blamed.
It is understood the Inverness centre normally welcomes up to 20 people through the doors in a month, but in some instances this year that has soared to at least 40.
Lorna Dempster, coordinator of the Inverness and Nairn Food banks said: "The last couple of weeks in November and the three weeks in December leading up to Christmas were crazily busy.
"I think obviously Universal Credit is a big part of that in people's situations having to wait for money to come through."
Damian Klich, 31, from Inverness, has used the food bank and admits he does not what he would do without the lifeline.
The 31-year-old said: "I just don't have any income at the moment, so I don't have anything to eat and I am on Universal Credit."
"I could not survive without it. I don't really know what to do, if I had a job I would go to the shop but I cannot find a job."
Ross, Skye and Lochaber MP Ian Blackford, who is also the leader of the SNP Westminster group, said: "These figures are truly shocking."
"The fact that they show such a steep rise flags up that something is really wrong with the system.
"While I applaud the good work and dedication of the many volunteers running foodbanks it is a terrible indictment that they exist at all in the 21st century."
The Trussell Trust, the UK's largest provider of foodbanks and a Blythswood affiliate, attributed Universal Credit as a major factor to the rise.
The trust noted that areas with a full roll-out of the new benefits system had experienced a 30% rise in foodbank claims, compared to the 12% in areas where is has not been fully implemented.
According to the figures, people on low income and benefit delays each accounted for about 26% of cases, with a further 16% needing help after benefit changes.
Another man who gets help from the food bank is so desperate that he has decided to start volunteering at New Start Highland to ensure he can get a plate of soup in the afternoon.
The 46-year-old, who only wanted to be known as John, said: "What I am doing to get me through the following month is volunteering at New Start. I just want something to do in general and I want something to eat and you get a plate of soup in the afternoon.
"I have depression, back and fore to the doctors all the time, obviously with no money – I couldn't even get my daughter anything at Christmas."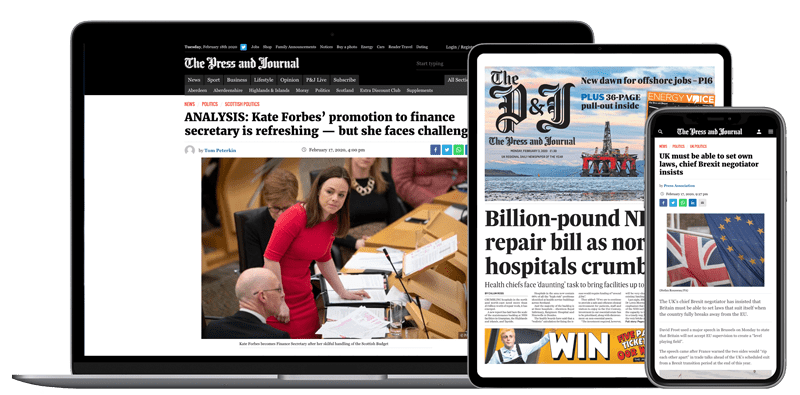 Help support quality local journalism … become a digital subscriber to The Press and Journal
For as little as £5.99 a month you can access all of our content, including Premium articles.
Subscribe