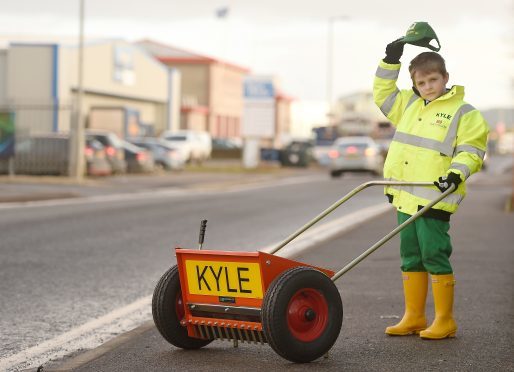 He might only be eight – but he is keeping the streets of Kiltarlity safe.
Kyle Mackay has shown true grit despite the wintry weather: instead of sitting at home, he has headed out to salt the pavements.
Now Kyle has become something of a local hero in his Highland village and an "inspiration" to others.
As a reward for all his hard work Kyle has been given his very own gritter and a high visibility jacket – both emblazoned with his name.
He was presented with the salt spreader paid for by a local construction firm.
Kyle said: "I don't know how long I have been gritting but quite a while. I like it when people say thank you to me."
On getting his own gritter he said he was "quite happy" but he preferred the jacket: "I like the badge with my name best – like a football player."
Willie Matheson, a founder of Kiltarlity Community Events, is the man who saw Kyle involving himself in the village's winter resilience scheme.
Mr Matheson said he is all the more grateful for Kyle's help because "we are well down the list when it comes to getting the pavements gritted".
"This is the first winter when he have done the winter resilience scheme which is sponsored by the council, they supply us grit bins and the grit – we do whatever work we can."
He added: "But it is good and an inspiration to others to get the likes of Kyle who is willing to come and help."
Chris Buchan of Macgregor's, who gave Kyle his jacket and gloves, said: "The young lad was out helping all the time so we thought we'll have to do something for him.
"It is good to have a wee loon that is not at home sitting on a PlayStation 24 hours a day – he's out doing something for the community."
The £788 salt spreader was paid for by William Gray Construction.
Kyle will not have long to wait long before he gets to put on his jacket and go out gritting as more sub-zero temperatures are expected for Kiltarlity as early as tomorrow.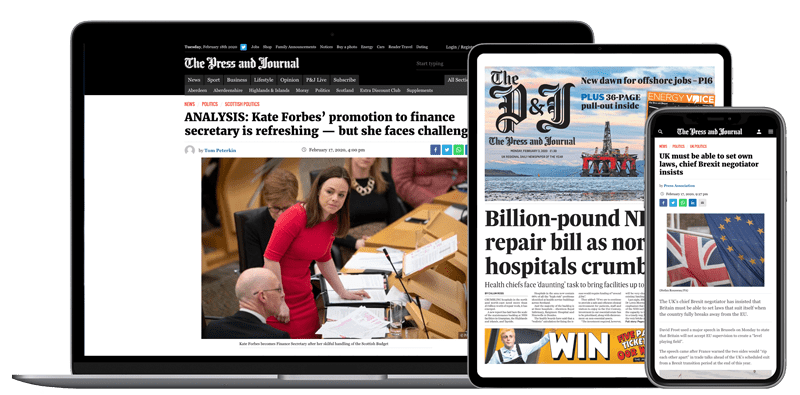 Help support quality local journalism … become a digital subscriber to The Press and Journal
For as little as £5.99 a month you can access all of our content, including Premium articles.
Subscribe