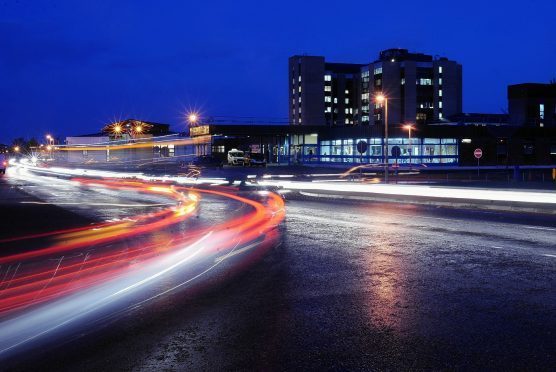 Dust contamination at Raigmore Hospital in Inverness has forced dozens of operations in the Highlands to be cancelled.
NHS Highland bosses have been forced to carry out a "deep clean" to remote the contamination which occurred while building work went on at Raigmore Hospital in Inverness.
A number of elective operations have been postponed since Friday due to contamination in the main operating theatres.
Katherine Sutton, deputy director of operations, said: "Construction work as part of the theatre upgrade has resulted in an increased level of dust being tracked [by staff] into the theatre block.
"We are confident that the measures we are putting in place, including enhanced cleaning and a review of all theatre protocols, will ensure that we will soon be able to return to normal operating at Raigmore.
"These measures have been put in place to ensure that there is no risk to patient safety.
"I would like to apologise to our patients for the inconvenience that this will have caused them and to assure them that we plan to re-book their procedures as soon as possible."
What has been described as a "low level" of dust on the floor of theatres resulted in a number of postponements of surgery while the area was deep cleaned.
Work was carried out to ensure this did not happen again.
This includes staff securing the area, enhanced cleaning and members of the control of infection and senior management implementing changes to current working practices.
That work was still ongoing yesterday – but contingency measures have been put in place to ensure emergency and urgent surgery can continue as normal in remaining theatres not affected by the contamination.
However, the cancellations of elective surgery may continue throughout the rest of the week.
Labour's new shadow health minister David Stewart said: "Patient safety is paramount and hospital managers were right to cancel elective operations because of dust contamination.
"However, I recognise that this has provided inconvenience with a number of patients and I wil be meeting with NHS Highland chief executive Elaine Meade soon and will be asking for a progress report on this matter."
Conservative MSP Ed Mountain said: "On the back of the cancellations due to poor weather we now have cancellations due to dust. It is completely unacceptable that patients are now having to wait well in excess of agreed waiting times for operations.
"I further question whether NHS Highland have matters in hand?"
In October last year, dozens of operations were cancelled at Raigmore Hospital as a result of damage caused by a leaking roof.
Torrential rain forced water to build up on a flat roof which ended up flowing down into the basement where the computer servers are stored.
At least 26 operations had to be postponed but emergency operations were not affected.
A giant water pump was brought in to syphon water from the flat roof at the main entrance to the hospital.
One patient awaiting an operation contacted the Press and Journal to express her outrage at the cancellation.
Emma Stewart, 57, from Fort William, who has been waiting a year for a bowel operation – and has already had one scheduled operation cancelled because of the flu epidemic, said: " I am absolutely furious.
"It is a disgrace Raigmore Hospital has cancelled operations again due to dust in operating theatres.
"I had travelled all the way north and just got to the outskirts of Inverness at midday when I received a phone call to say my operation was cancelled. It is a damn disgrace