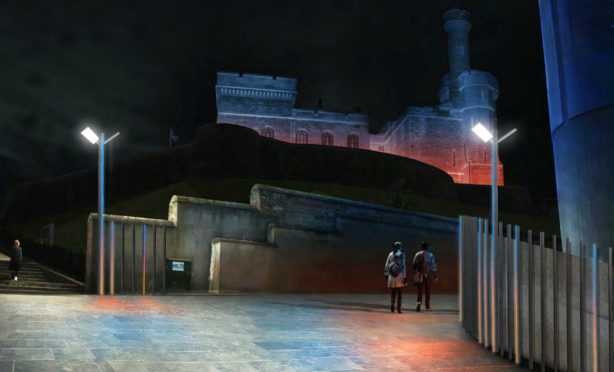 Revised plans have been submitted to revamp the streets surrounding an eyesore building in Inverness city centre.
Proposals were dropped last summer for new high level signs and lighting on the facade of the Inverness Museum and Art Gallery after they proved unpopular with the public.
But the fresh plans have kept original proposals to pedestrianise Castle Wynd with a series of metal "fins" that would be fitted with LEDs to create a variety of lighting effects. Lighting would also be placed at the access to Castle Steps and there would be external improvements to the public toilets behind the the Town House.
The proposals are a low cost attempt to brighten up the area surrounding the museum and gallery, to complement work to revamp Inverness Town House and efforts to turn Inverness Castle into a tourist magnet.
Yesterday a council spokeswoman confirmed that the works will be limited to street improvements and improved lighting – but no works to the existing museum building or signage.
The design statement in the new plans states that the metal fins and lighting will both "screen unsightly areas" and "create a vibrant urban environment" to draw in more pedestrians. It says the existing taxi rank will also be removed.
The statement adds: "Many of the areas to be addressed are in various states of disrepair, or present unsightly views to passers by. In particular, the service areas of both the Inverness Museum and Shapla Restaurant are fully visible to the public. The Castle Steps are currently not a desirable route for pedestrians due to their condition.
"The Castle Steps and Castle Wynd present an opportunity to create appealing pedestrian routes that connect Bridge Street (and the High Street), the river, the Castle, and the museum. The overall site is positioned in a central location and has the opportunity to make a significant visual impact on the heart of Inverness."
A planning application was lodged last summer but this was dropped following public feedback.
The site was also subject to a previous planning application to re-clad the museum in 2015. It was granted planning permission but did not go ahead due to public objection to the idea of gold-coloured cladding.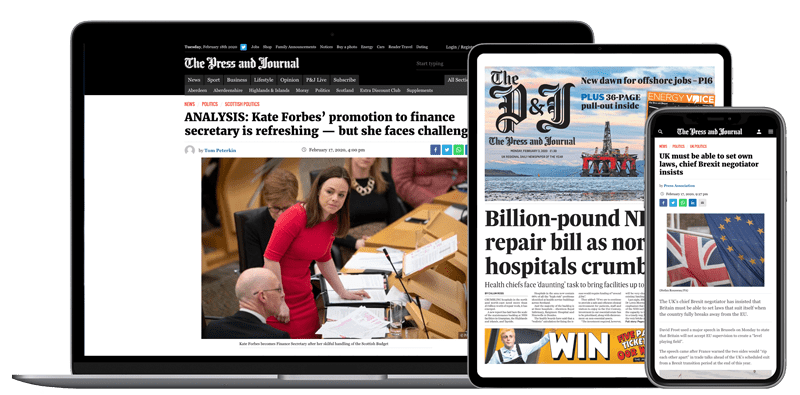 Help support quality local journalism … become a digital subscriber to The Press and Journal
For as little as £5.99 a month you can access all of our content, including Premium articles.
Subscribe