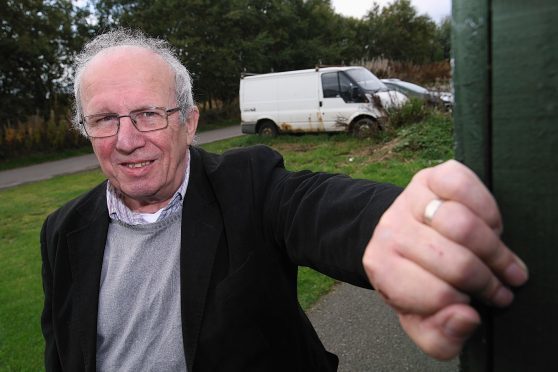 A community leader in Inverness has criticised Highland Council's approach of asking residents to grit their own pavements.
The local authority has been encouraging communities to come forward and apply for winter resilience assistance from them that would provide residents with salt in grit bins and other equipment, such as shovels, so they can take action locally.
But Smithton and Culloden Community Council leader David McGrath claims the process of applying for the equipment involves too much form filling and risk assessments, compounded by the hassle of organising third party liability insurance for someone falling on ice.
Highland Council under fire for asking residents to grit pavements
He says there are practical problems too, adding that mixing salt with sand attracts more moisture inside the bins which freezes and results in large, solid lumps of grit.
Mr McGrath also claims the scheme has been available for more than a year and is concerned that the council has taken away three or four grit bins in the last four months in his local area.
He also stressed that most of the potential volunteers for such a scheme would be working during weekdays and unavailable.
He added: "The whole thing is a joke. I don't think it will work until they sort out the basic mechanics of it. The devil is in the detail.
"There might be places where it's happened, but in the vast majority of Inverness it's not happening."
Mr McGrath spoke out after councillors voiced their concerns about the practicalities of the scheme at a recent Environment, Development and Infrastructure committee in Inverness.
Inverness Ness-side councillor Ron MacWilliam shared Mr McGrath's concerns about the barriers of form filling and the likelihood of being able to rally enough volunteers on a regular basis.
But committee chairman Allan Henderson said one volunteer in each local area should easily be able to co-ordinate several others to ensure salt is spread and yellow bins are stocked.
Pavement gritting was discussed as part of a wider debate on winter maintenance at last week's committee. A projected £2 million overspend of the council's winter budget and the emergence of more potholes of late were among other topics covered.
The committee agreed that a review of their winter maintenance policy should be undertaken.
Yesterday a Highland Council spokeswoman said that the local authority would be happy to speak to Mr McGrath about his concerns as part of this review.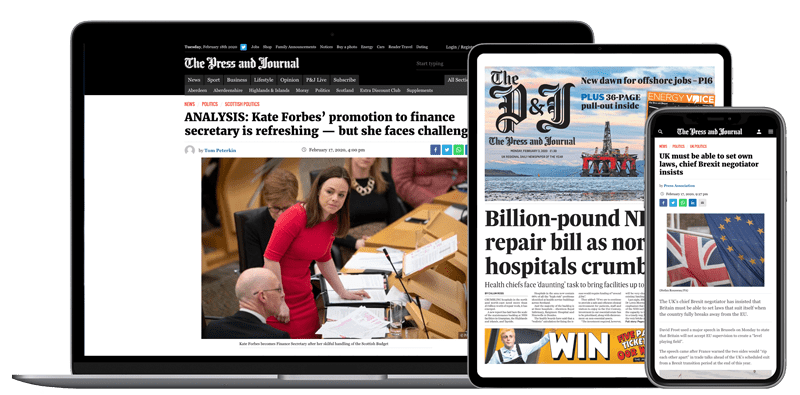 Help support quality local journalism … become a digital subscriber to The Press and Journal
For as little as £5.99 a month you can access all of our content, including Premium articles.
Subscribe