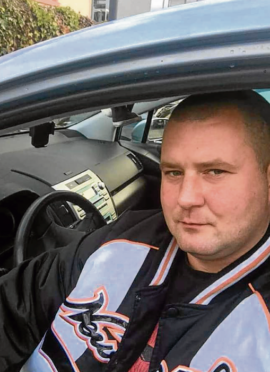 A Polish man who was deported despite trying in vain to save his friend from drowning in the River Ness has spoken of his delight at finally being able to return to the Highlands.
Immigration officials detained Kamil Luczak just days after he watched his compatriot, Marek Michalak, fall to his death from the Greig Street bridge in Inverness.
The 34-year-old revealed last night that he suffered from "severe depression" after the incident, but was still held in a detention centre in London for several months.
And he was eventually kicked out of the country in connection with driving offences that a judge later described as "trivial".
But the courts subsequently rejected the UK Government's case and now – two years after being arrested – Mr Luczak has returned to the Highland capital to try to restart his life.
He said: "I am happy to be back in Inverness and I'm looking for a job. It has been a very difficult two years.
"I was deported to Poland for a prison sentence, which I received for a fine.
"Being in a deportation centre with severe depression, I could not ask for contact with a doctor.
"But I'm glad that I have already returned to Inverness and I can start work."
Aldona Fryc-Danielewska, a lawyer who worked with Mr Luczak and Mr Michalak as a volunteer at the Polish Support Group Inverness, had campaigned for his return.
"Kamil won his case against the Home Office and has been back since yesterday. He is looking for a job and is trying to sort things out," she said.
"He was very happy, he wanted to return. But I think he is still struggling a lot with what happened to his friend on the bridge."
Ms Fryc-Danielewska previously described how the pair had been in a "silly mood" when Mr Michalak jumped on the bridge and was swinging on it, before falling into the water.
Mr Luczak grabbed Mr Michalak's hand to try to save him – but was not strong enough to prevent him from being swept away.
A full-scale emergency was launched on the night involving the coastguard rescue helicopter and lifeboat.
A man's body was found by a member of the public at Nairn's West Beach on March 29, 2016, although his identity was not released.
The Home Office fought to prevent Mr Luczak from returning to Britain but legal documents show that an immigration tribunal judge threw out the UK Government appeal.
The ruling said that Mr Luczak had "stayed out of trouble" until he was charged with driving offences in the UK, which were described as of "relative trivial nature".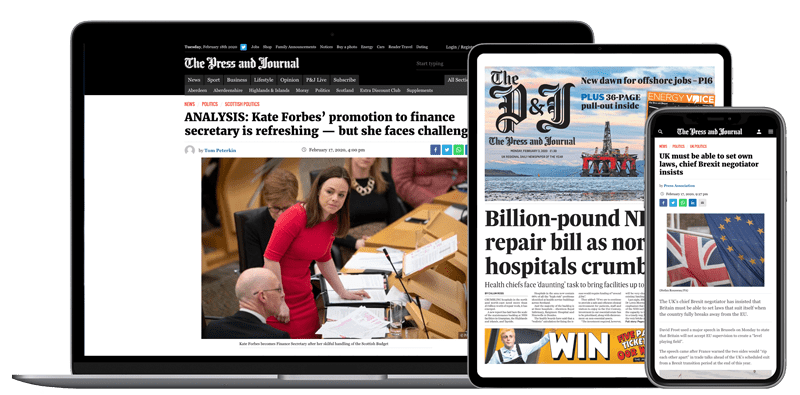 Help support quality local journalism … become a digital subscriber to The Press and Journal
For as little as £5.99 a month you can access all of our content, including Premium articles.
Subscribe