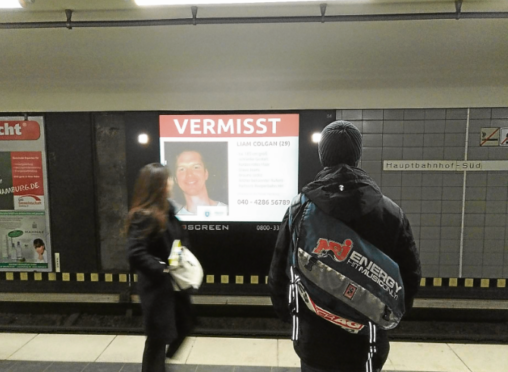 The family of an Inverness man missing in Germany say they have been given a "chink of light" in their desperate search for him.
Liam Colgan, 29, vanished while on a stag do in Hamburg that he organised for his 33-year-old brother, Eamonn.
All searches so far have been guided by the last confirmed sighting of the postman, from Holm Mills, being at 1.30am on Saturday inside a bar in the notorious Reeperbahn area within the city's red light district.
But police now believe he may have travelled "quite a distance" since then with a possible sighting near Buxtehude train station – which is 48 minutes away by rail.
Tracking dogs also picked up a scent, which could possibly be his, outside the facility on Wednesday.
A huge police operation to trace his movements is still under way and more than 450 digital billboards across Hamburg are displaying Liam's photo and police contact details.
Yesterday Eamonn, his bride-to-be Susan and several other friends and family members travelled back to the city to re-trace Liam's steps and help the search.
Mr Colgan told the Press and Journal in Hamburg last night: "This is quite a distance from where we had been based and where the Reeperbahn is.
"They didn't want to get our hopes up as it's just a scent and not strong information – it's not an exact science. It obviously gave us a boost this morning.
"He must be very confused."
The eyewitness says the man, who matched Liam's description, was confused and had asked for a glass of water.
As the scent was found outside the train station, officers think it is likely he got on another train to elsewhere in Hamburg.
"We're now targeting that area with posters and flyers to spread the word," Mr Colgan added.
"But we can't only focus there as he could have gone anywhere.
"I didn't understand the size and scope of this place until he went missing.
"More time is passing as we look for him, but we have that chink of light and we have to hold onto that.
"We have to cling on to the fact that it was him."
Liam is 6ft with reddish, short shaved hair and, at the time of his disappearance, a three-day beard.
When he was last seen he was wearing a brown leather jacket, grey hooded top and jeans.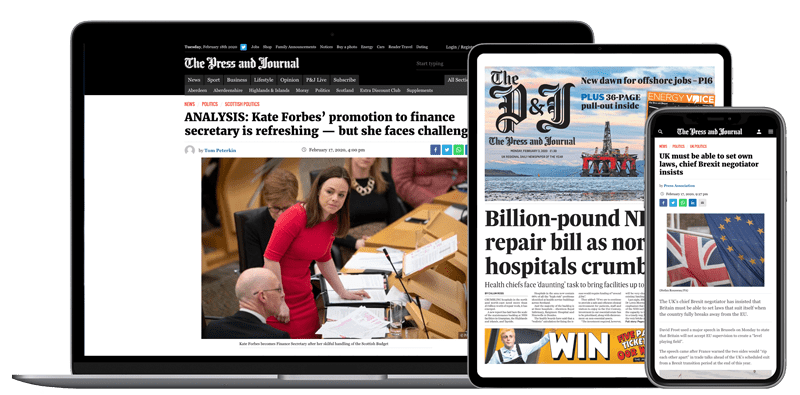 Help support quality local journalism … become a digital subscriber to The Press and Journal
For as little as £5.99 a month you can access all of our content, including Premium articles.
Subscribe