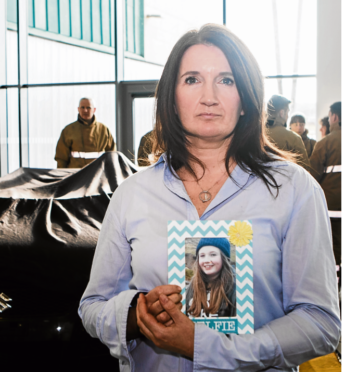 A mother who lost her teenage daughter in a road accident has spoken of the "sadness, pain and guilt" after deadly traffic accidents at an Inverness road safety awareness event.
Debbie Gilham's daughter Georgia died in a road traffic collision near Croy in March 2016 when she was 16.
Georgia Gilham lost her life when David White lost control of his car and hit a Mercedes – he was 19 at the time of the crash.
Another passenger John Foggo, 18, later died in hospital after sustaining head injuries.
The talk was part of the Arrive Alive road safety event staged at Inverness College UHI yesterday aimed reducing the number of young deaths on Highland roads.
Mrs Gilham said: "The last thing my daughter said to me was 'I won't be here when you get back,' and she wasn't.
"Many of Georgia's friends now study at the University of the Highlands and Islands and I wanted to show them the devastation a split second mistake, or lack of concentration, can have.
She said: "We all think it will never happen to us. We read stories in the paper or see something on the news and think, 'that poor family,' and then we go on with our lives."
The result, she added, is that "I don't live my life now, I just endure it. The sadness, the pain and the guilt are with me every minute of every day and I don't want to see anyone go through that."
Mrs Gilham said the most important thing is for "people to think about their driving, think about the consequences and be safe and that's why I'm here today."
Prior to the talk Police Scotland, the Scottish Fire and Rescue Service and the Scottish Ambulance Service staged a "live" road traffic collision with a trapped casualty.
The scene was arranged to show how the extrication of the casualty and administering of medical care as emergency responders cooperate to save lives.
Sergeant Richard Ross, of Police Scotland's Preventions and Interventions Unit, said: "The work is as much about prevention and awareness as enforcement.
"If we get a positive message across which encourages a driver to think about their behaviour behind the wheel then that could prevent a serious incident."
Between 2012 and 2016 a total of 27 per cent of fatal road accidents and 25 per cent of serious road accidents involved a young driver.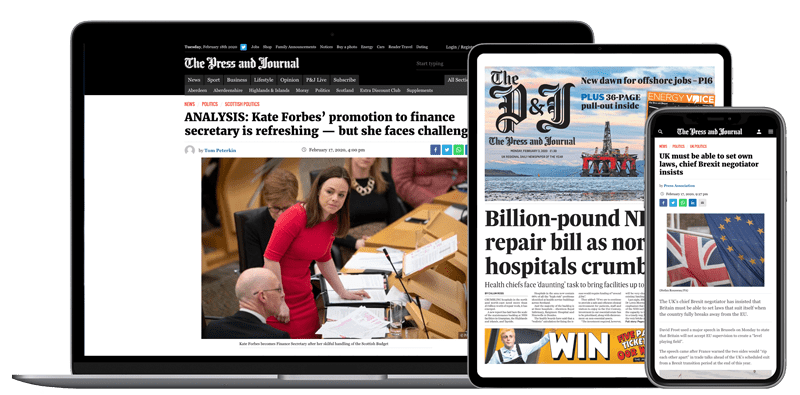 Help support quality local journalism … become a digital subscriber to The Press and Journal
For as little as £5.99 a month you can access all of our content, including Premium articles.
Subscribe