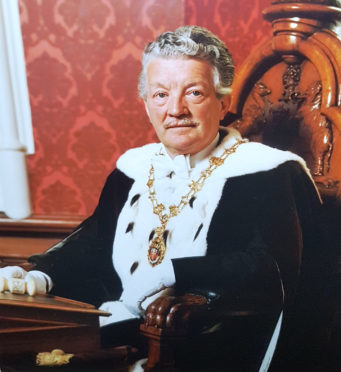 Highland Council has paid tribute to former city provost Allan Sellar who died on Thursday aged 93.
Mr Sellar was Provost of Inverness for two terms from 1980 to 1992 and from 1996 to 1999. He served as councillor for Inverness Town Council, Inverness District Council, Highland Regional Council and Highland Council.
Council leader Margaret Davidson said: "Allan was a lovely man. He was the most egalitarian man I have ever known. If he was talking to anyone it was just the same as if he was talking to royalty.
"He was a man that relished his role as councillor and provost. He will be sorely missed and I send my heartfelt condolences to his family."
Provost of Inverness and Area Helen Carmichael added: "Allan was born and brought up in Beauly and he kept strong to his home connections. Even in recent years he gave talks to the Beauly Senior Citizens Club about his love of days growing up in the village. He was very proud of the fact that both he and his brother (who he survived) were both councillors,
"He will be missed greatly by the community of Beauly and we extend our sympathies to his family."