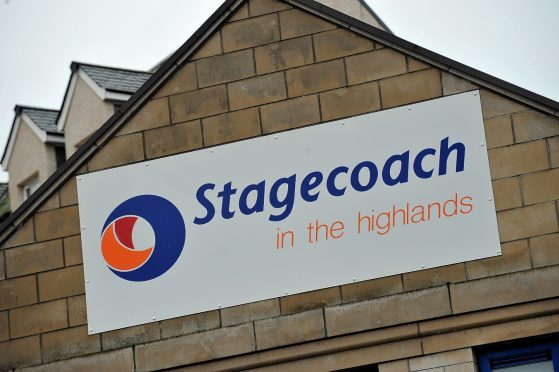 A local bus company stepped in to save the day for a "desperately needed" service in Inverness after Stagecoach announced it would be axeing it.
Inverness-based D&E Coaches revealed that they will take over the number 7 service between Lochardil and the city centre from April 16.
A Stagecoach spokeswoman said their analysis shows less than 21% of the seating capacity was being used, and that the costs of providing the bus could not be recovered for more than a year.
Yesterday Donald Mathieson, managing director of D&E, explained why they decided to take on the service, saying: "Our ability to do so is based on a leaner cost base and our emphasis on reliability, which has apparently been a problem on the Lochardil run.
"For example, the Holm Park route has doubled in passenger volume since we took over that service."
D&E Coaches already operates services on 15 routes into the city, in addition to 20 school contracts.
Mr Mathieson added: "We're convinced there is a viable service to be run on this route, particularly with so many people saying how disappointed they are at its loss.
"It will, of course, be a 'use it or lose it' scenario – but we are optimistic we can make a success of the Lochardil route."
Inverness Ness-side councillor Alasdair Christie said the service was "desperately needed" for a large area home to both commuters and many elderly people who need to use the bus to get to the doctors, do their shopping and see family and friends.
Mr Christie added: "I am delighted that D&E have stepped in and made sure residents of Lochardil will not be left stranded."