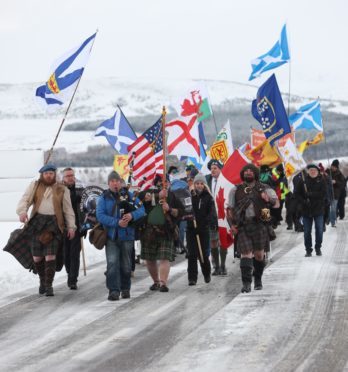 The controversial decision to approve a new housing development near Culloden Battlefield has been suspended, it has emerged.
Members of Highland Council's South Planning Committee gave Kirkwood Homes the nod to start work on 16 properties with 5-3 vote at Tuesday's meeting.
But in extraordinary scenes straight after the vote, one member told the Press and Journal how he and a colleague had accidentally voted the wrong way.
And yesterday, the council suspended approval – and a final decision might not be made until May.
Developer Kirkwood Homes said that it would consult a QC as "the whole situation surrounding the design element has become a circus".
Inverness South Councillor Andrew Jarvie successfully challenged the result after learning of the mistaken voting by his fellow members.
A Notice of Amendment was issued suspending the decision after Mr Jarvie collected enough support from fellow councillors.
The application will now be heard by the Environment, Development and Infrastructure (EDI) Committee, likely in April or May.
Mr Jarvie, who correctly voted for his own motion, said: "Given the situation, I am as happy as I can be right now. The EDI Committee will now make a fresh appraisal of the issue.
"Members were eager to sign up – some could not get their pens out of their pockets fast enough."
The suspension was welcomed by campaigners including freelance historian Arran Johnston who said "this is welcome news".
He said: "The Scottish Government now needs to take ownership of this problem rather than dismissing it as a local issue, and start listening to voices other than those of developers."
Such move already has support in council with another Inverness South member, Ken Gowans, saying that such a move would be desirable.
He said: "There is a mechanism if a planning application is deemed to be of national importance that allows the Scottish Government to recall it.
"And I believe, as Culloden is of national and international significance, that the Scottish Government should seriously consider calling it in."
A spokesman for Kirkwood Homes said: "We are consulting a QC over the situation in which councillors are claiming the way they voted was a mistake.
"We made the changes which were sought, won the vote and now face a bizarre attempt to overturn it via an attempt to muddy the water of what actually happened.
"Highland Council has a clear duty to ensure our application is treated completely fairly and we trust this duty will be fully observed.
"We have been impeccable in our behaviour in relation to this application and we strongly suspect an attempt to string out the process indefinitely in an inappropriate manner."
Highland Council did not provide a comment.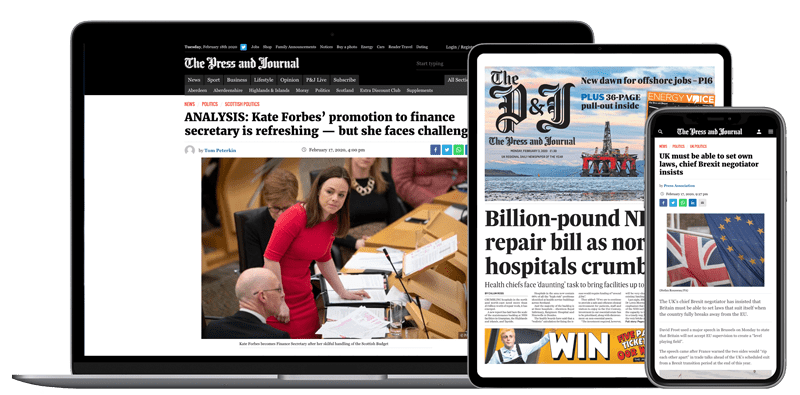 Help support quality local journalism … become a digital subscriber to The Press and Journal
For as little as £5.99 a month you can access all of our content, including Premium articles.
Subscribe