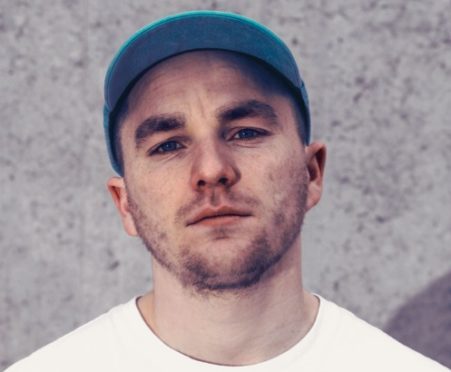 A music producer from the Highlands has released his first work under the label of a superstar DJ.
Mark Mackenzie, from Culloden, was signed up to the Mau5trap label of world-renowned Canadian star Deadmau5 last December.
Mr Mackenzie said: "I was absolutely ecstatic. I didn't think anything like this was going to happen so I was very surprised – even more surprised that it was actually the label that approached me rather than the other way round."
A regular on the north dance music scene, his track Sun Stroke captured the attention of Deadmau5 and his label.
always a good day when @Lane8music downloads & likes the promo ?? cc: @MarkMackenzieUK

— mau5trap (@mau5trap) April 2, 2018 
Mr Mackenzie added: "I was obsessed with him when I was younger. He's really the reason I got into electronic music. For Deadmau5 to give it all the go ahead and nod has been incredible."
'Lost Our Way' was released last week and is Mark's first production under the Mau5trap label featuring two tracks, 'Lost Our Way' and 'Clear'.
Mr Mackenzie is to take his new EP on the road with a mini tour of Scotland taking in venues in Aviemore, Aberdeen and Skye before returning to the festival he co-founded, OutDores, on the banks of Loch Ness.
He added: "The label has been great, they very much put the artist first, and it's all still my own ideas. They haven't had any creative influence on my works yet and I don't think they will, that's not really their ethos."
"The varied nature of the label is one of the main reasons I signed. They support different ideas and are very flexible."