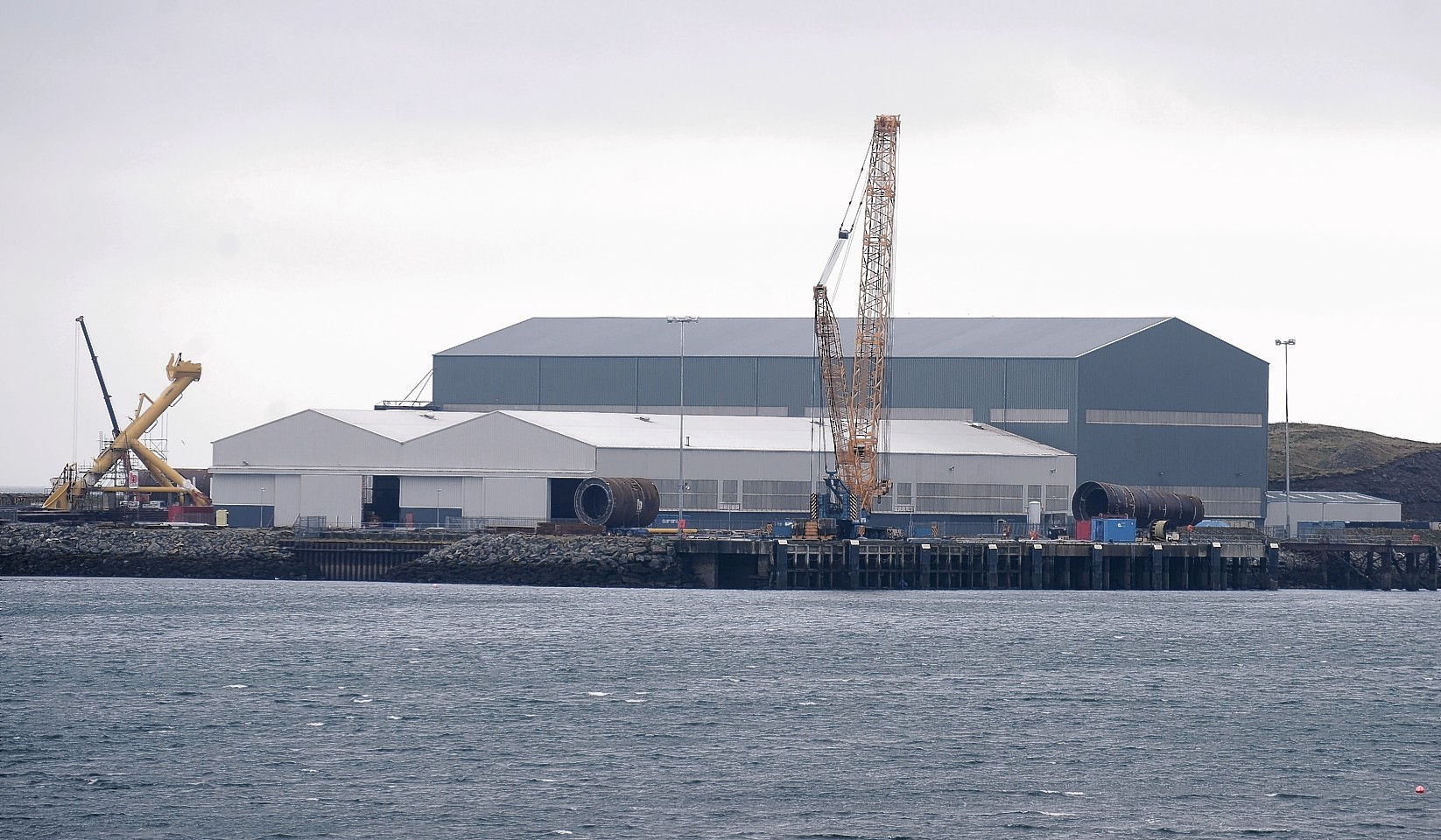 A mothballed fabrication yard on the Western Isles was on the brink of being reborn last night after a landmark deal was struck to take over troubled firm BiFab.
Scottish ministers predicted a "vibrant future" for the Arnish facility at Stornoway, as well as sites in Fife, as a "dark cloud" over their prospects was finally lifted.
First Minister Nicola Sturgeon announced that Canadian construction giant JV Driver, through its subsidiary DF Barnes, had acquired BiFab as part of an agreement brokered by the Scottish Government.
Campaigners on the Outer Hebrides hailed the move as "great news" and a "hugely positive step".
Details of the deal were being kept under wraps last night, but Economy Secretary Keith Brown said the Scottish Government could have up to a 38% share.
Arnish, as well as sites at Methil and Burntisland, faced a bleak future after the company warned in February that 260 jobs could be lost as work on the Beatrice offshore windfarm in the Moray Firth neared completion.
The Scottish Government had offered BiFab a £15million loan in November to help it avoid going into administration, but new contracts could not be secured.
Having boasted a workforce of about 160 just a few months ago, Arnish has since been reduced to a handful of "care and maintenance" staff in recent weeks.
But Mr Brown said: "Today's agreement gives the workforce, the company and the government the best possible chance of securing a vibrant future for these yards.
"The Scottish Government believes BiFab can be a thriving business, supporting Scotland's offshore renewables and oil and gas industry as well as competing internationally for work and we will continue to work with the company to achieve that success."
Ms Sturgeon had earlier announced the deal at Methil, where she said: "There is a lot of hard work ahead, and there is no magic bullet for these yards – but the commitment of DF Barnes to securing a new future for the business at Burntisland, Methil and Arnish is a hugely positive step and I believe that gives BiFab the best chance of winning future contracts and securing new work."
Rachel Mackenzie, area manager for Highlands and Islands Enterprise, said the announcement represented "great news" for the Outer Hebrides.
"Our early contact with BiFab's new owners has been positive and constructive. They clearly regard Lewis as a prime location and we very much look forward to working with them to develop their plans for Arnish," she added.
Senior Western Isles councillor Donald Crichton said: "I appreciate there is a lot of hard work ahead, but this is a hugely positive step.
"It is essential that a strategy is put in place that seeks to ensure continuity of contracts and employment and avoids damaging cyclical highs and lows."
DF Barnes chief executive officer Jason Fudge said the firm was "excited to now have a major presence in Scotland" and that it was a "great day for us".