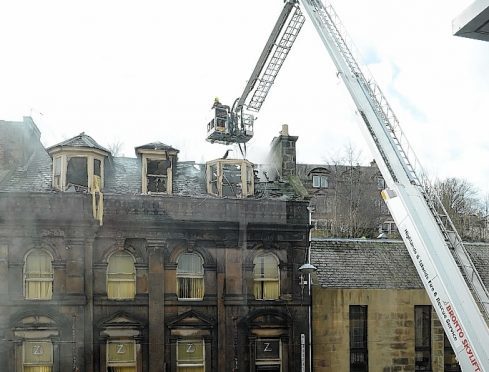 A blaze-hit former hostel in the centre of Inverness is finally poised for a rebuild – and the eyesore scaffolding in front of it could be gone by July.
Plans have been lodged with Highland Council's planning department to demolish the former Eastgate Hostel, which was gutted by a fire in April 2013, and replace the building with two holiday flats and two retail units.
Scaffolding has been in place to retain the building ever since.
But yesterday Gary Johnston of GH Johnston Building Consultants Ltd, the agent representing the owners, said there is a public and council requirement to get the scaffolding off the pedestrianised street and that engineers have advised taking the front of the building down to do that.
He said the hope is for contractors to be on site in June to remove the scaffolding over a period of between four and six weeks.
And he said the original bricks at the front of the building will be stored and re-used for the reconstruction project. The new build would be two storeys high instead of three, but the intention would be for the front of the building to look the same.
Mr Johnston said: "The owners of the building are keen to get scaffolding off street as quickly possible. We are in a position now to get this done."
He said that, once the scaffolding is removed and the building demolished, hoardings will likely be put in front – but he has also assured the council that this will "not be prolonged."
Meanwhile, the owners will be pushing for permission to start the rebuild, which would then require a much more subtle type of scaffolding.
Imtiaz Ali – the majority owner – and his co-owners have been criticised for the length of time it has taken for action at the site, but he has said previously that the sheer number of parties involved made things difficult.
Crown and City Centre Community Council chairwoman Pat Hayden said: "We would be delighted to see it start because we have been promised before. I do think that maybe this time it is a genuine wish on the owners' behalf to make something happen."
Donald MacKenzie, a local urban landscape critic, said: "In view of their intention to retain the existing look and reuse stone I am impressed by this proposal. It is only a pity it has taken so long."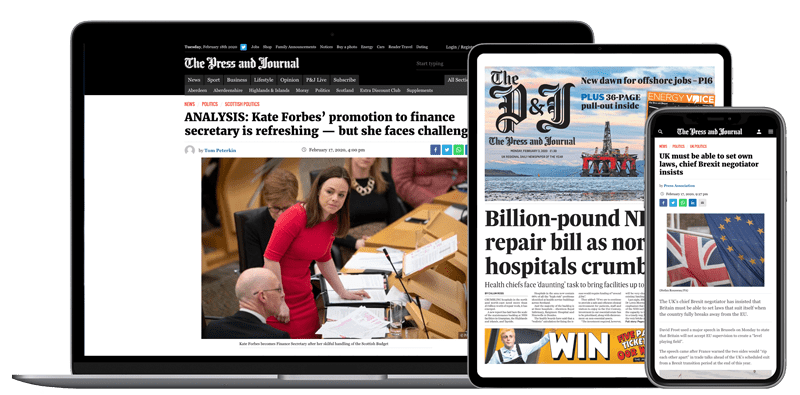 Help support quality local journalism … become a digital subscriber to The Press and Journal
For as little as £5.99 a month you can access all of our content, including Premium articles.
Subscribe